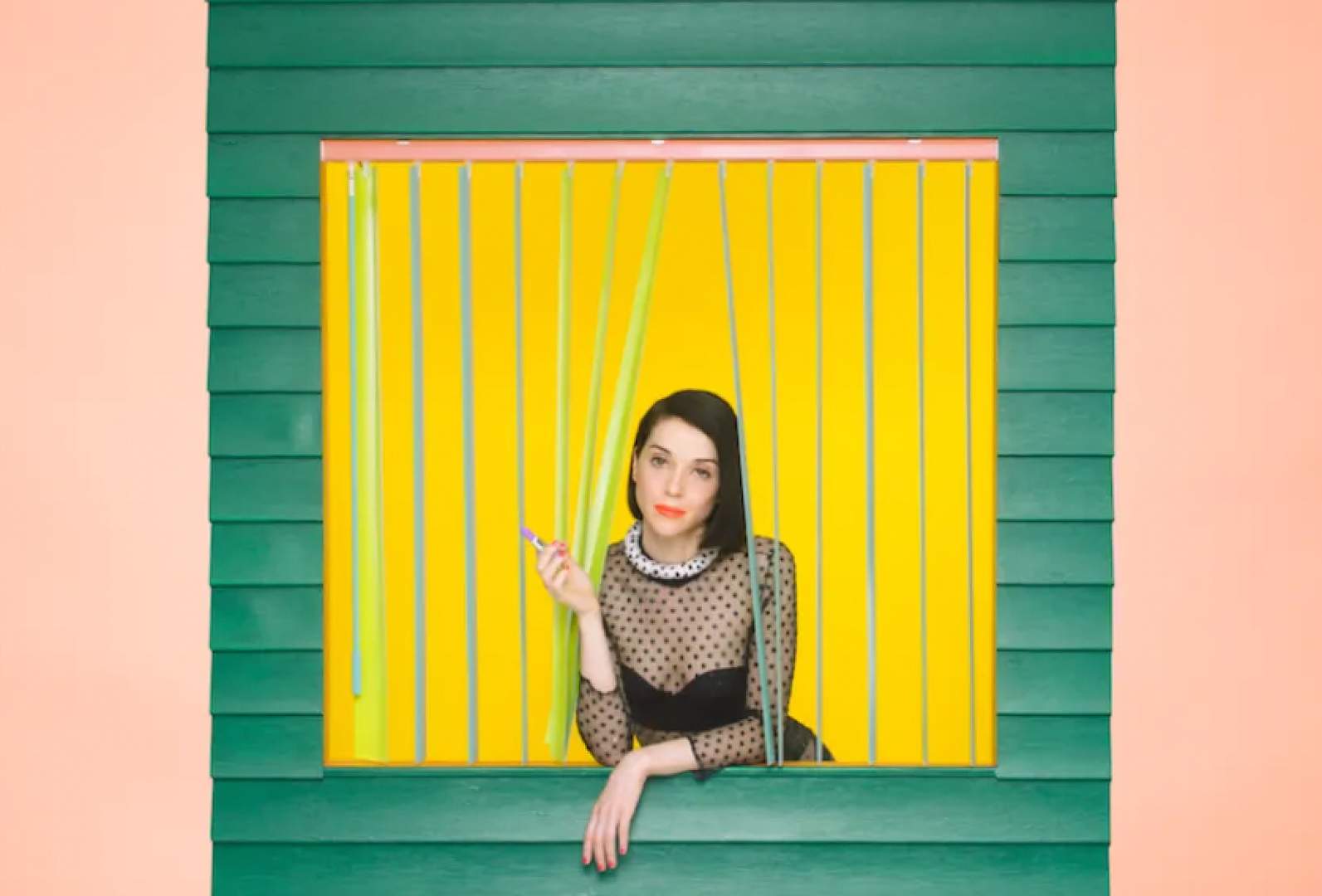 St. Vincent unveils visually striking "New York" music video: Watch
Michelle Geslani
August 31, 2017
St. Vincent has shared the music video for "New York", her first single since 2015, and the Big Apple has never looked so vivid and fantastical.
Directed by Alex Da Corte in conjunction with All Ages Productions, the clip features Annie Clark at the center of a series of stunning and colorful imagery. There are blood red telephones, glassy umbrellas, fiery flames, sun-kissed flowers, a large FAO Schwarz-style piano, and even a gorgeously cool scene outside of a corner bodega (who knew one would ever describe a bodega that way?). Check it out above — your eyes will thank you.
"I think Annie's New York is the New York of my dreams-one that is blurry and fractured, dreamy and flat," Da Corte said in a press statement. "It is the Toontown to my Hollywood. It is beautiful but slightly out of reach."
Additionally, Clark has curated a "New York"-inspired Spotify playlist featuring songs by LCD Soundsystem, Ryan Adams, The Velvet Underground, and Nas. She also expanded her "Fear the Future" tour with an additional Los Angeles date; consult the updated schedule. Yesterday, the indie rocker covered The Beatles classic "Love Is All You Need" for a new Tiffany & co. ad.
Director: Alex Da Corte
Client: 4AD