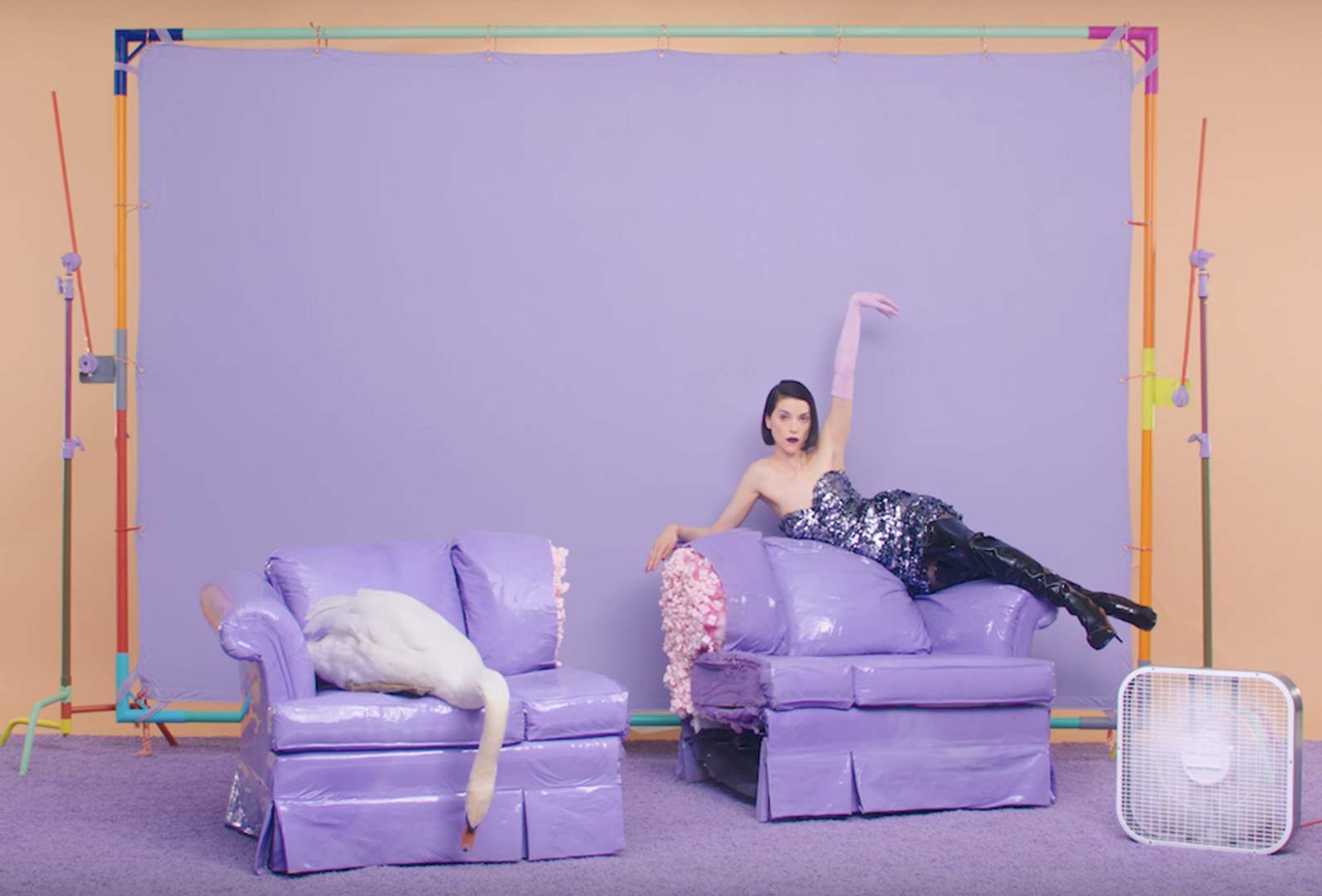 Alex Da Corte Directs a Luminous Video for St. Vincent's Ode to New York
Claire Voon
August 31, 2017
I want a swan as a pet now, thanks to St. Vincent's new music video for her single, "New York," which honestly makes me well up every time I hear it. Chances are you've seen the candy-colored, surreal clip, which dropped earlier today; savvy viewers might have also realized that the work is actually an Alex Da Corte production.
Like Da Corte's own installations, the three-minute video exists in a whole other world of hyper-artificiality, with colors all electric and everyday objects made uncanny. St. Vincent, aka Annie Clark, reclines on a purple set with the aforementioned swan; sings into a burning bushel of greens; and dries her nails while smoking. Famous New York City public artworks fittingly make cameos: we see Clark reading the newspaper on Forrest Myers' "The Wall" in Soho, and slowly turning Bernard Rosenthal's "Alamo," or the Astor Place Cube.
Da Corte explained the visuals in a short statement: "I think Annie's New York is the New York of my dreams — one that is blurry and fractured, dreamy and flat," he said. "It is the Toontown to my Hollywood. It is beautiful but slightly out of reach."
His bright vision is an unexpected complement to St. Vincent's lament, which begins with the aching and extremely relatable line, "New York isn't New York without you, love," before delving into more heartbreak.
Director: Alex Da Corte
Client: 4AD