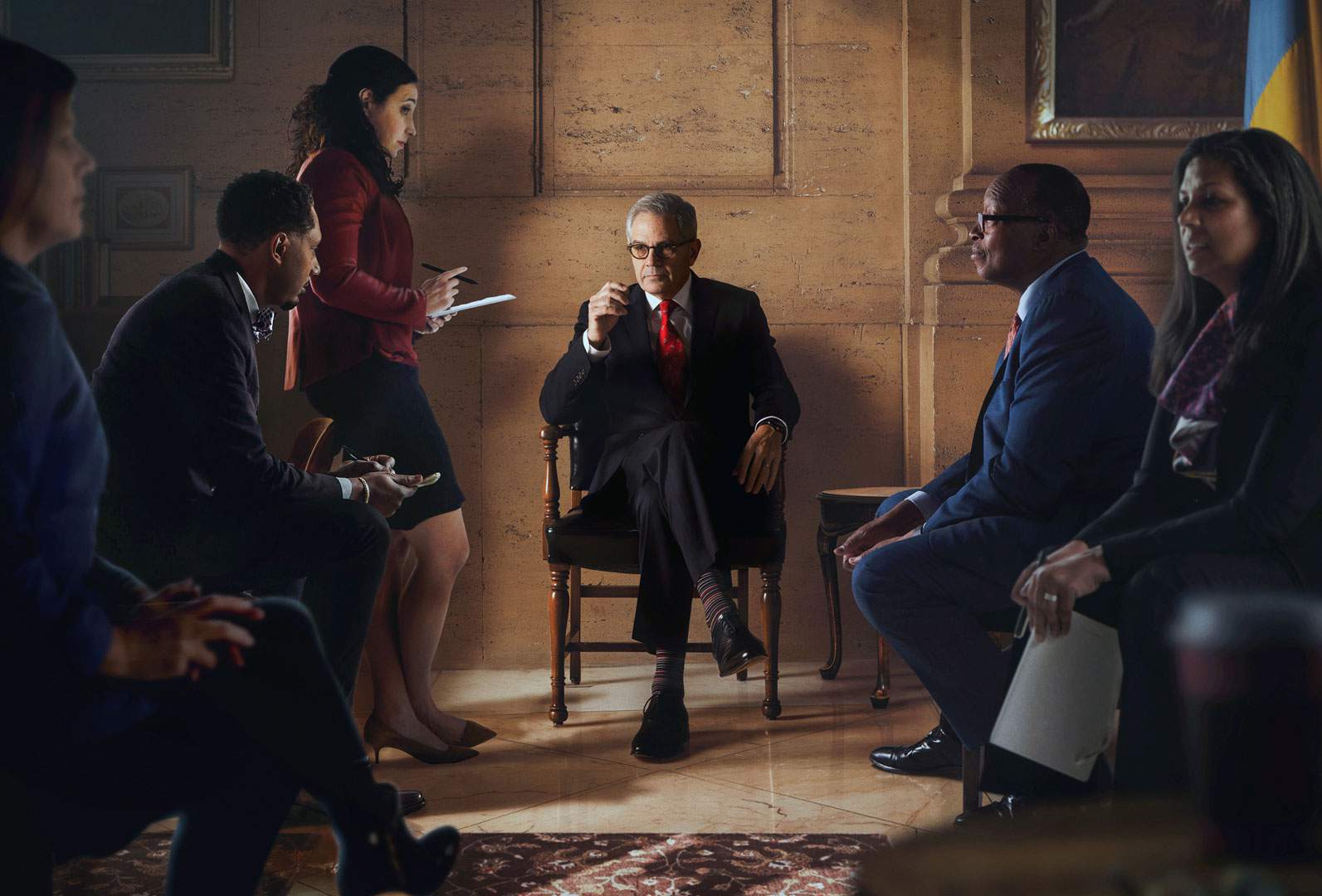 Philly D.A. Docuseries Will Premiere at Sundance
Posted on December 15, 2020
Docuseries from PBS, ITVS, and Topic Takes Viewers Inside the Office of the Philadelphia District Attorney Dedicated to Reforming the Criminal Justice System
The docuseries Philly D.A., co-produced by ITVS, will premiere on February 2nd at the Sundance Film Festival.
Philly D.A. is a multi-part series that details the dramatic work inside the office of Philadelphia District Attorney Larry Krasner as he and his team work to end mass incarceration and transform the criminal justice system from the inside.
In 2017, Krasner, a civil rights attorney who sued the Philadelphia Police Department 75 times throughout his career, mounted a longshot campaign supported by activists and organizers, and ultimately won the District Attorney's seat in a city that has the highest incarceration rate of any large city in the United States. Philly D.A. brings viewers inside the emotional, high-stakes work that Krasner and an ensemble of idealistic outsiders from different walks of life take on as they attempt a fundamental overhaul of an expansive, entrenched criminal justice system.
The series follows them undertaking this so-called "social experiment" as they push reforms such as prosecuting police misconduct and brutality, rethinking sentencing, probation and parole reform, minimizing the use of cash bail, and ending pursuit of the death penalty.
"The District Attorney has arguably more power over the lives of everyday Americans than any other elected official, but its offices are known as the 'black box of the criminal justice system,'" said Philly D.A. filmmakers Ted Passon and Yoni Brook. "Through Philly D.A., we are able to bring the public behind the scenes of this pivotal and often opaque institution and to create a 360-degree portrait of our city in the midst of change. We're thrilled to show the series to audiences for the first time at Sundance."
Episodes 1 and 2 of Philly D.A. will World Premiere virtually as part of Sundance Premieres on February 2nd at 7:00 PM MT. More info on screenings and timing can be found here. The series will make its broadcast premiere later in 2021 on the ITVS flagship, Emmy® Award-winning documentary anthology series, Independent Lens on PBS.
"The Philly D.A. filmmakers earned extraordinary access for this docuseries, and the result is an unforgettable, visceral journey inside of a broken criminal justice system struggling with change," said Lois Vossen, executive producer of Independent Lens. "We know that documentaries have the power to spark conversations and ignite transformation, and we believe that Philly D.A. will immerse audiences in the gripping reality of these issues, and help to pave the way for necessary reform."
Philly D.A. creator, director, and producer Passon has directed episodic series for Netflix and Disney. He is a 2016 Sundance Lab Fellow, a recipient of the Pew Foundation Individual Artist Fellowship Grant, and a 2016 Headlands Artist in Residency. He has exhibited his award-winning short films in festivals and galleries around the U.S. and abroad including exhibitions by the Whitney Museum, Yerba Buena Center for the Arts and 96 Gillespie in London.
Creator, director, and producer Brook is a twice Independent Spirit-nominated cinematographer and producer whose previous Sundance credits include Menashe (A24, directed by Joshua Z Weinstein) and Valley of Saints (World Dramatic Audience Award, directed by Musa Syeed). Brook co-directed Bronx Princess (with Musa Syeed) for PBS's POV and The Calling, a four-hour series about young religious leaders, which aired on Independent Lens, as did his directorial debut short doc A Son's Sacrifice.
Creator and producer Nicole Salazar (at left) is a documentary filmmaker and journalist who has worked on investigative and breaking news stories in the US and internationally for over a decade. She was a producer for the Emmy Award-winning investigative series, Fault Lines on Al Jazeera. Credits include Guatemala's Disappeared, Lost in the System, Undocumented in Trump's America (Headline Award Winner), and worked as a producer and journalist for the award-winning independent daily news program Democracy Now!
Philly D.A. is a production of the Department of Motion Pictures and All Ages Productions, and is a co-production of ITVS with funding provided by Corporation for Public Broadcasting in association with PBS and Topic.
Director: Ted Passon, Yoni Brook, Nicole Salazar
Client: PBS, Topic, BBC