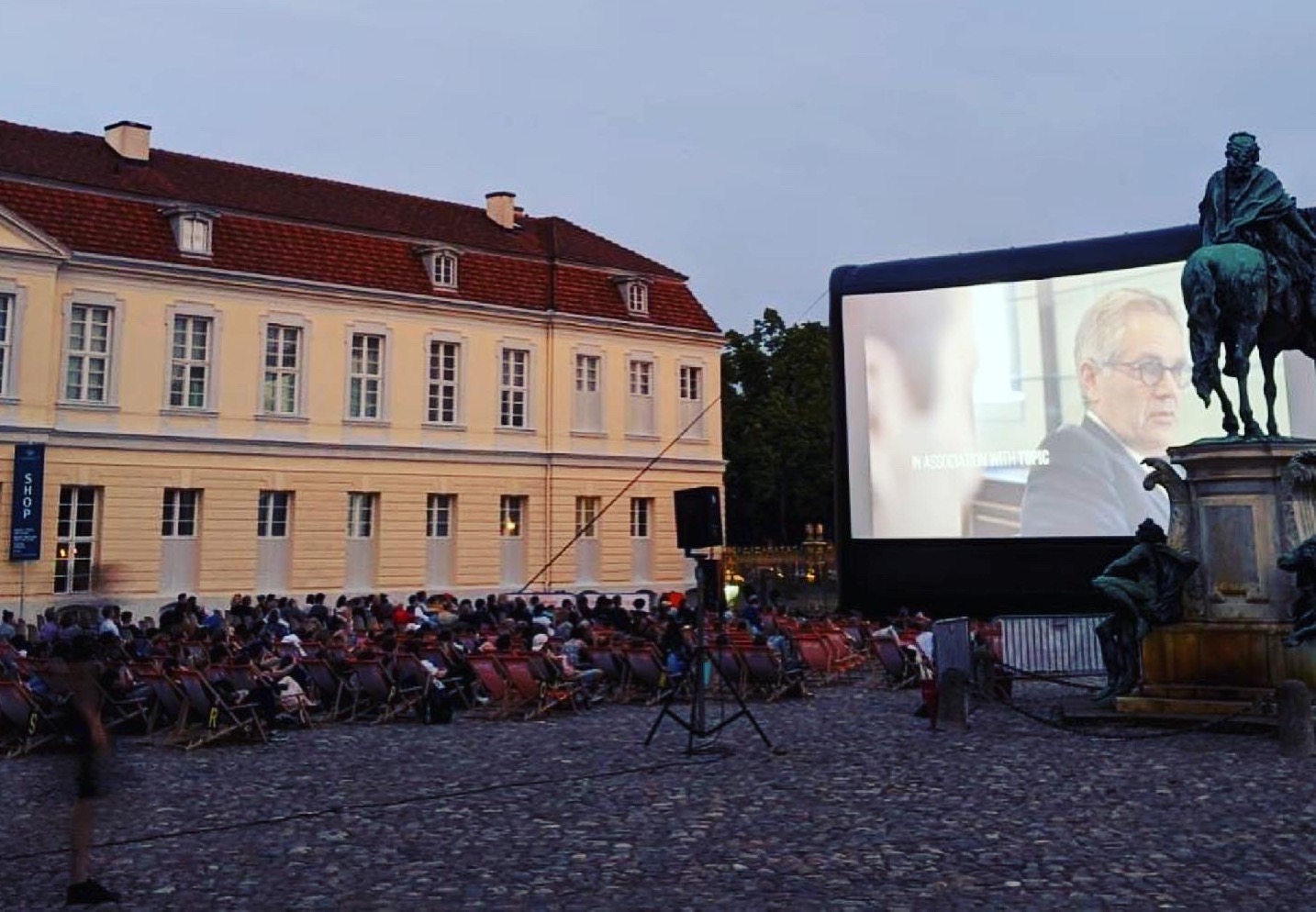 REVIEWS
'Philly D.A.': Berlin Review (TV)
BY FIONNUALA HALLIGAN
2 MARCH 2021
A reformist District Attorney lands a shock win in a city known for its harsh policies: this riveting PBS eight-parter tracks what happens next
The further down you bury into the political system the more factional and thorny – and relevant to everyday lives – it becomes, no matter the location. Philly D.A., a riveting 8×60 PBS-backed look at America's system in close-up wont just be enthralling to students of politics as a living, breathing chronology of an attempt to effect change from the inside. Experienced documentarians Ted Passon, Yoni Brook, and Nicole Salazar have hopped on veteran civil rights attorney Larry Krasner's campaign to storm the citadel of the Philadelphia District Attorney's office and delivered a valuable, profound, and surprisingly exciting lesson in how the wheels of justice really grind. Too slow for Krasner, that's for sure: this is a Philly D.A. in a hurry.
A fast-moving, over-the-shoulder, fly-on-the-wall pressure-cooker pace
With five episodes made available for review prior to its Berlinale Series outing – two of which aired at Sundance in January – Philly D.A. will clearly become a must-see for socially engaged audiences when it airs in the US later this year. With world sales handled by Dogwoof, it should also be relatively easy to lure upscale international viewers once they're quickly immersed in the detail of how Krasner's judicial role also functions as a highly political one. While Philly D.A. is clearly in Krasner's court, close-up cameras can also expose his flaws, and the result is at times reminiscent of a local level, real-life West Wing – certainly, the stakes could hardly be higher for those trapped in Philadelphia's tough- justice regime.
Hot on the heels of last year's BLM protests and the institutional problems they demonstrated to the world, it comes as no surprise to witness that those most impacted by Philadelphia's tough incarceration and probation record are black, and Krasner's crusade is a timely reminder of the stumbling blocks for change. With some extraordinary levels of access inside the DA's office – though not the courts – Passon and Brook start to follow Krasner as he wins the election in 2017 on a progressive ticket and faces, blinking in the flashlights, into the mandate. Krasner's is an extreme case of poacher-turned-gamekeeper: at 56, he has sued the Philadelphia Police Department 75 times and accused many of his new staff of racism in court. Matters aren't helped when he fires 10 percent of his workforce in the first week. This is not an easy transition and he is not universally liked inside or outside his formidable new offices.
The task ahead for Krasner and his devoted core team is gargantuan. Viewed with suspicion by the establishment, particularly by Philadephia's Fraternal Order Of Police, Krasner has taken over the wheel of a giant ship that moves slowly, let alone turns. Issues that penalize the local population and result in the city's inordinately high levels of incarceration include cash bail, juvenile prosecution, and probation which never ends. Krasner, who has also promised to do away with graft and the death penalty, has to balance his desire for social justice – now! – with the public's need for law and order. And those you might think are his natural allies can't always be counted on either.
Krasner is a tough personality, who can be both thoughtful and abrupt, and a progressive outlier (he later meets others of his ilk). Married to a local justice, he's fought the system his entire adult life, inspired by a disabled father who wrote pulp crime novels. But the series is just as much interested in what he is trying to achieve: episodes deal with dirty cops whose testimony can't be used on the stand; a young activist and community leader who can never seem to escape the mistakes of her past due to the probation system (LaTonya Myers); and the intractable juvenile department (will Lisa help Larry or hinder him?).
Movingly, Krasner looks tough issues in the eye. There's a reason why bereaved folk aren't keen on early release, and there's a risk to everything he does. To his credit, he never backs away from a grieving family, or a victim who feels their rights are being trampled on. Viewers can see this increasingly take a toll as the series progresses.
Even though it comes from a series of anodyne boardrooms and offices and outside the closed doors of courtrooms, Philly DA is so immediate, it's immediately enveloping despite the acres of greige background. To a certain extent, this is a companion piece to last year's Courtroom 3H, a morally complex documentary set inside a Florida family court, in that it illustrates just how difficult it can be to come up with solutions to tangled personal issues involving the poor and disenfranchised, despite all the simplistic political slogans which promise easy answers
Philly D.A.'s fast-moving, over-the-shoulder, fly-on-the-wall pressure-cooker pace conveys perfectly the importance of what is at stake and the life-and-death issues on the table for Krasner as he attempts to attack the system by the jugular. With final episodes still being finished, Philly D.A. will take the viewer up to the George Floyd protests, when Krasner became a target for Trump. He is currently running for re-election.
All Ages Productions | Full Service Film and Video Production Since 2012 | "Everything is Possible" | info@allagesproductions.com
Director: Ted Passon, Yoni Brook, Nicole Salazar
Client: PBS, Topic, BBC