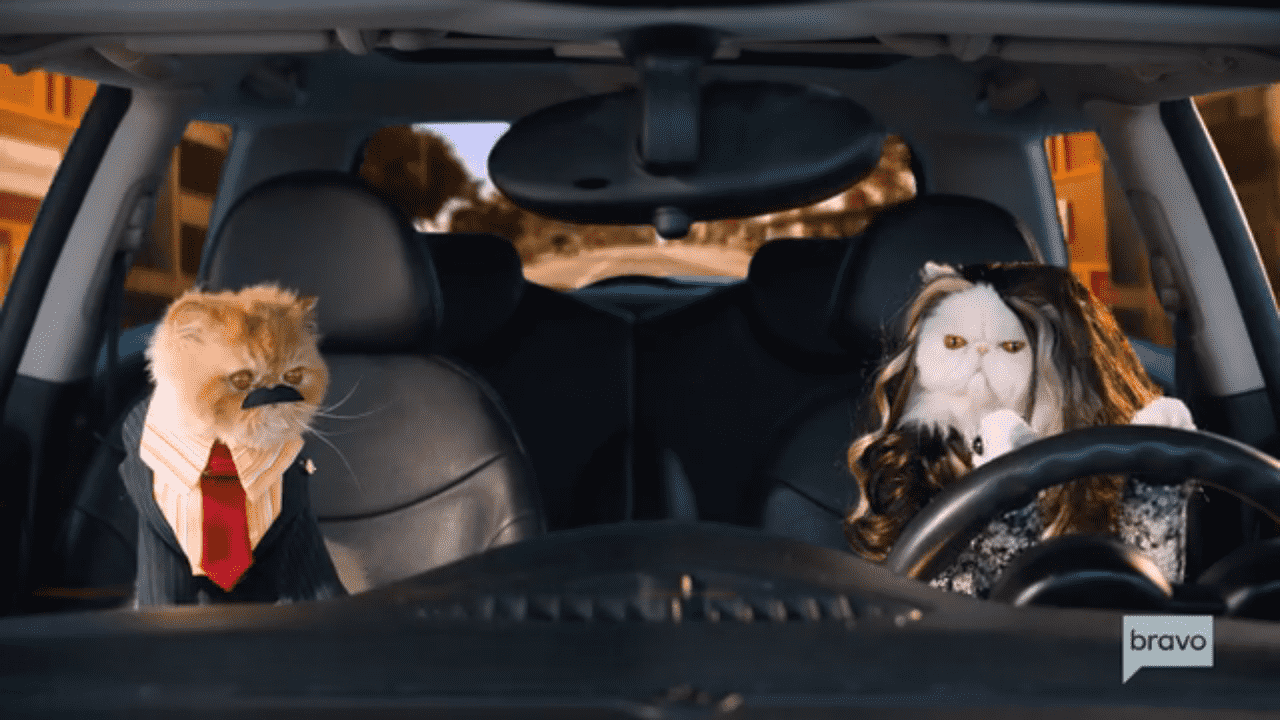 Last year, All Ages created an

ADDY Award-winning promo

for Syfy's hit show The Expanse by recapping season one … with cats. This year, Bravo asked if we could do it again for their hit show The Shahs of Sunset!
Directed by Ted Passon and shot by DP Zac Rubino, All Ages assembled a cast of twelve cats with custom costumes and wigs on six different sets. Costumes were designed and created by Fabric Horse's Carrie Collins, with sets created under the artistic direction of Beau Kegler.
All of the post work was handled at our Walnut Street studio, from animating mouths to final compositing and color. Our talented team had to do some expert mustache tracking, after our feline talent demurred wearing fakes.
Production took place at Expressway Cine's new cyc studio, located at their East Falls facility, and the spot premiered last week via a

People Magazine

exclusive.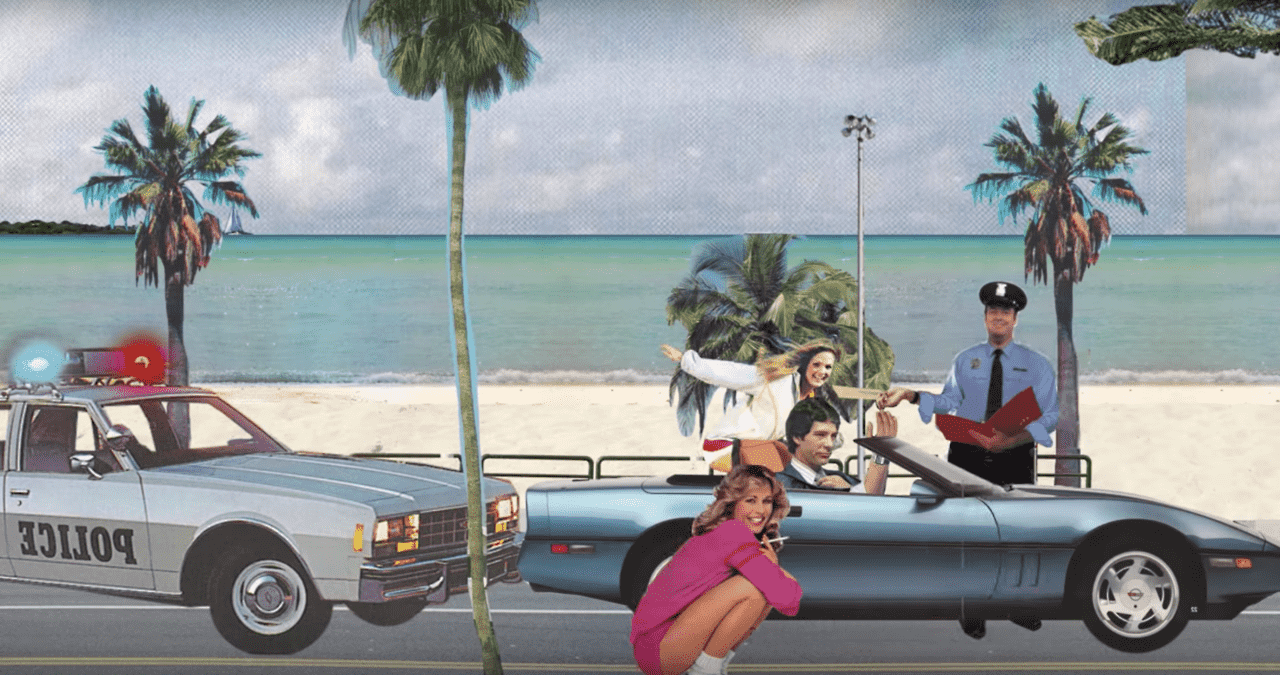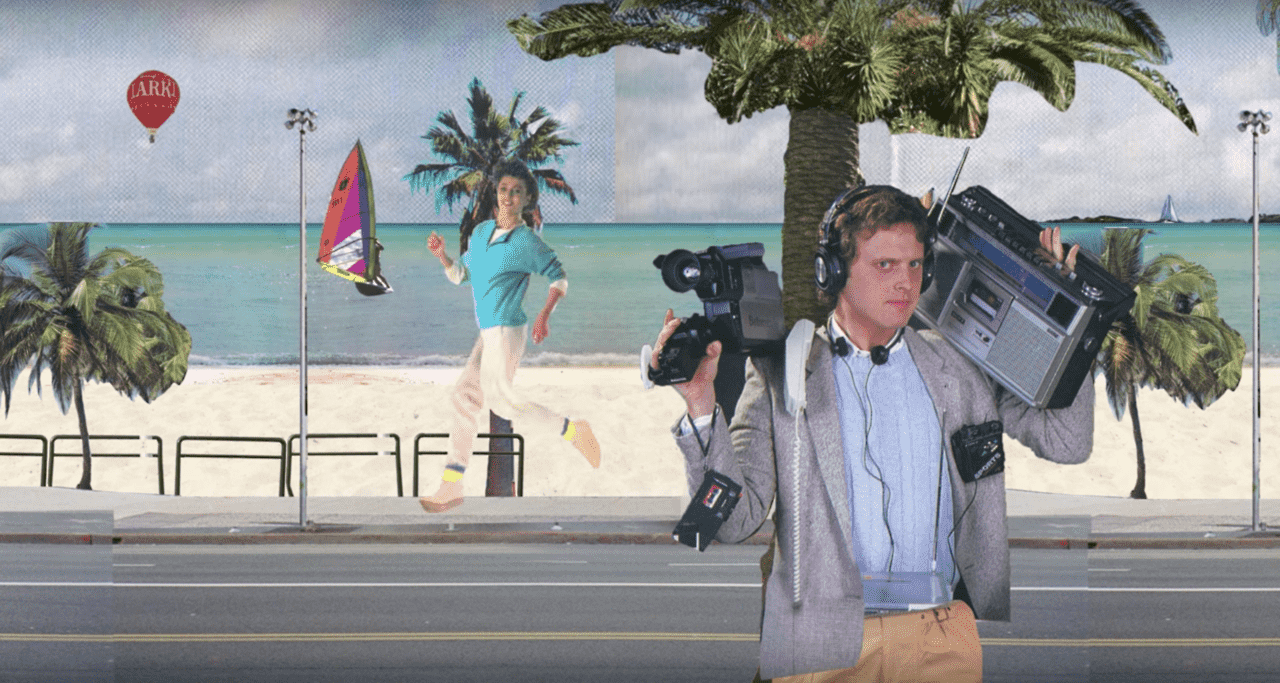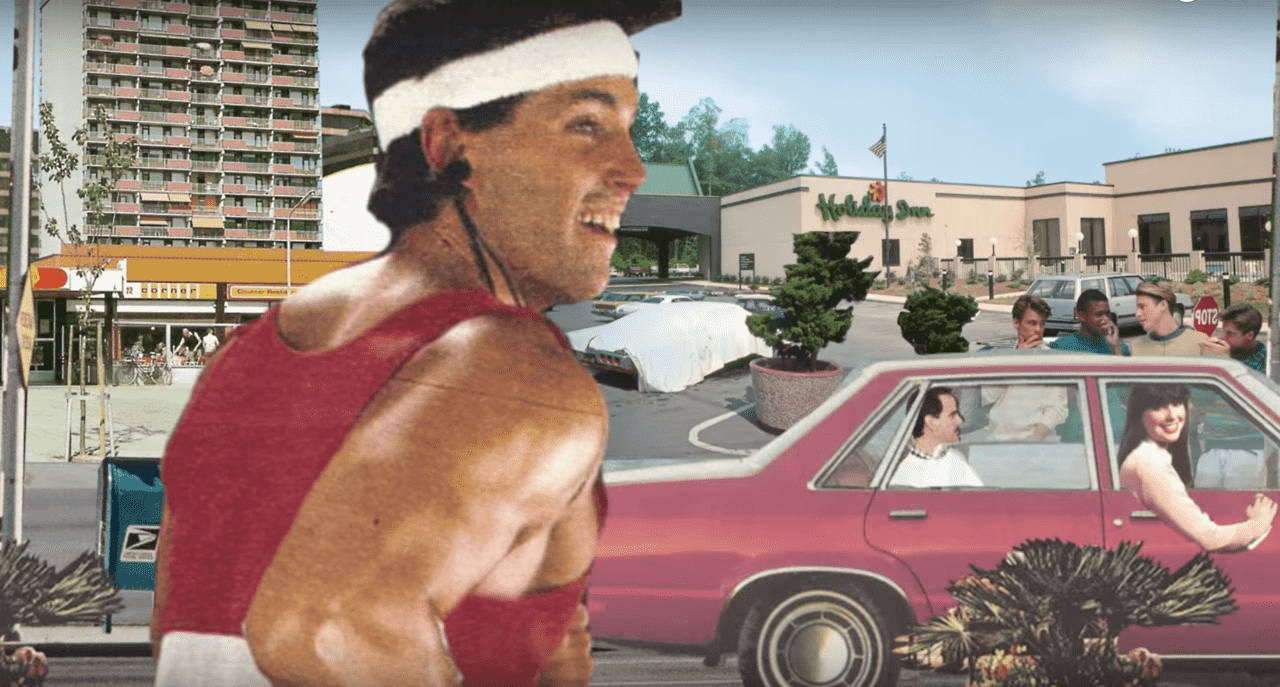 Our fabulous head animator, Harvey Benschoter, just directed an

insane music video for Washed Out!

Ernest Greene, the principal musician behind the name, tapped Harvey to direct an animated take on his new track "Get Lost" after seeing Harvey's

award-winning short film "Turkey

." The music video was painstakingly created over two months to achieve this stunning level of detail.
The video premiered on Pitchfork and was written up by the

New York Times

as a must-see.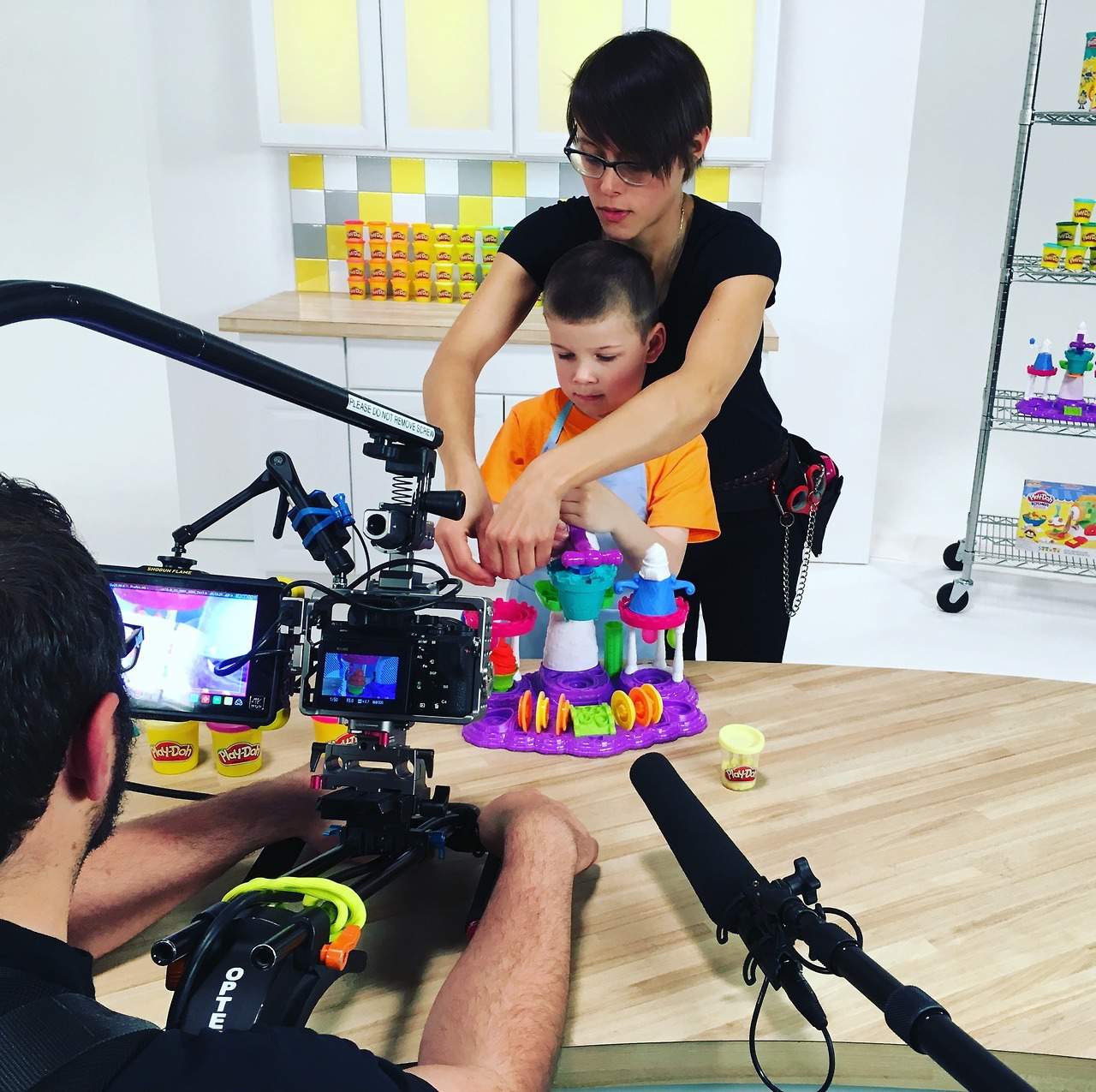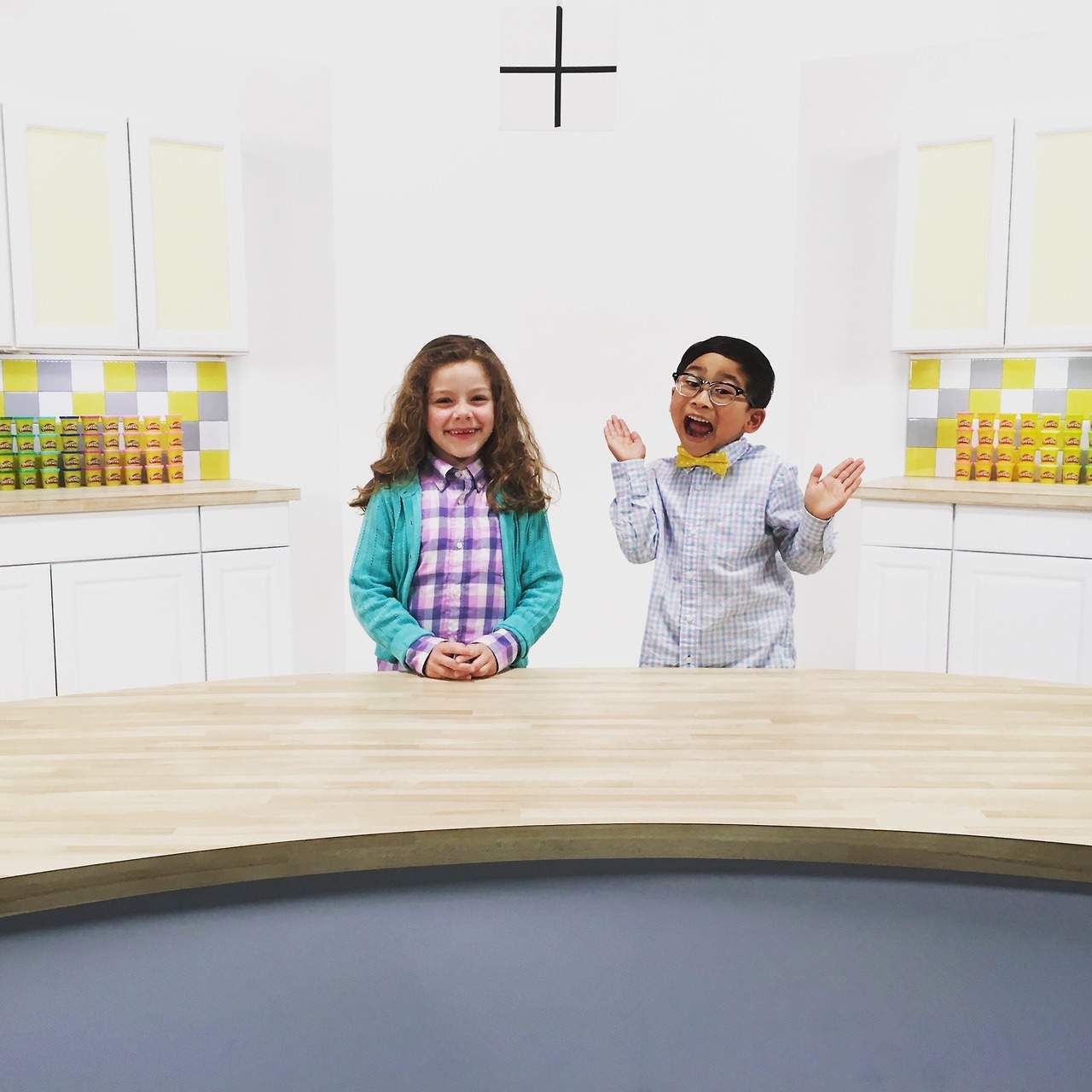 Our inner children were psyched to hear that we were shooting three spots for Play Doh! We actually got paid to play with Play-Doh for Hasbro! With our delightful hosts Mateo and Audrey, and a slew of kid contestants, we got down with the brand's new Kitchen Creations line on a series of spots shot at Paulsboro's Hill Theatre Studio with DP Gabe Spitale.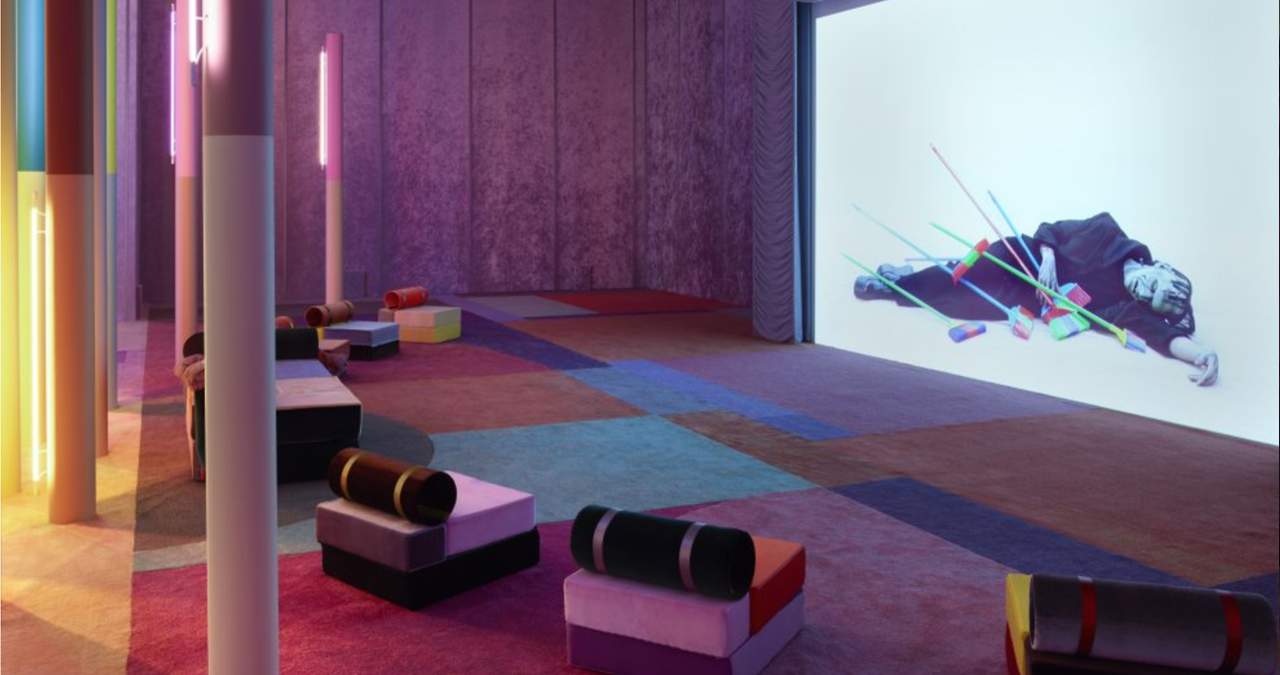 We were psyched to produce a large scale video component to artist Alex DaCorte's

massive installation at the Venice Biennale

entitled "Slow Graffiti." Inspired by Boris Karloff's Frankenstein, DaCorte spent five hours having make-up applied to himself for the shoot by the same methods used by Karloff in the 1930s.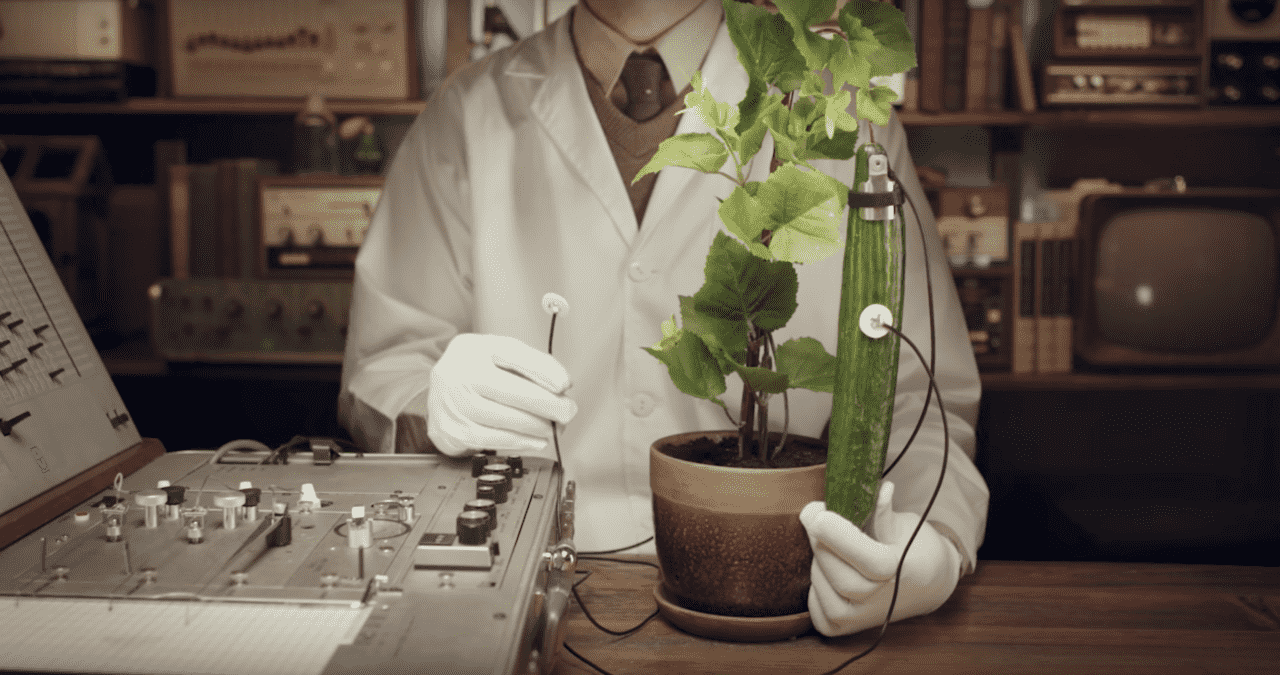 David Dunn just directed a new spot for Hendrick's Gin starring Matt Schmid from

The Incredible Shrinking Matt and Jacquie

. The spot was a companion piece to a second animated spot for their "Cucumber Day" campaign. The two spots have garnered over 3million views so far.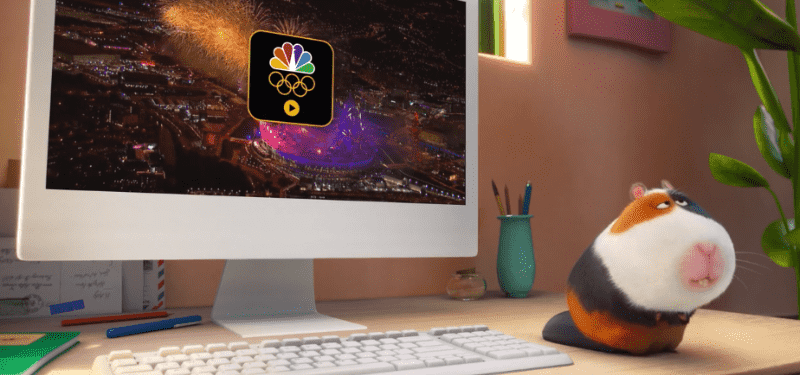 2016 was an Olympic year, and we had the pleasure to work with our friends at

Everybody Brands

on a campaign for NBC's coverage of the

Summer Olympics in Rio

. Featuring characters from the summer smash The Secret Life of Pets, the project had our crack team of animators playfully incorporating a footage library of Olympic feats into scenes from the film.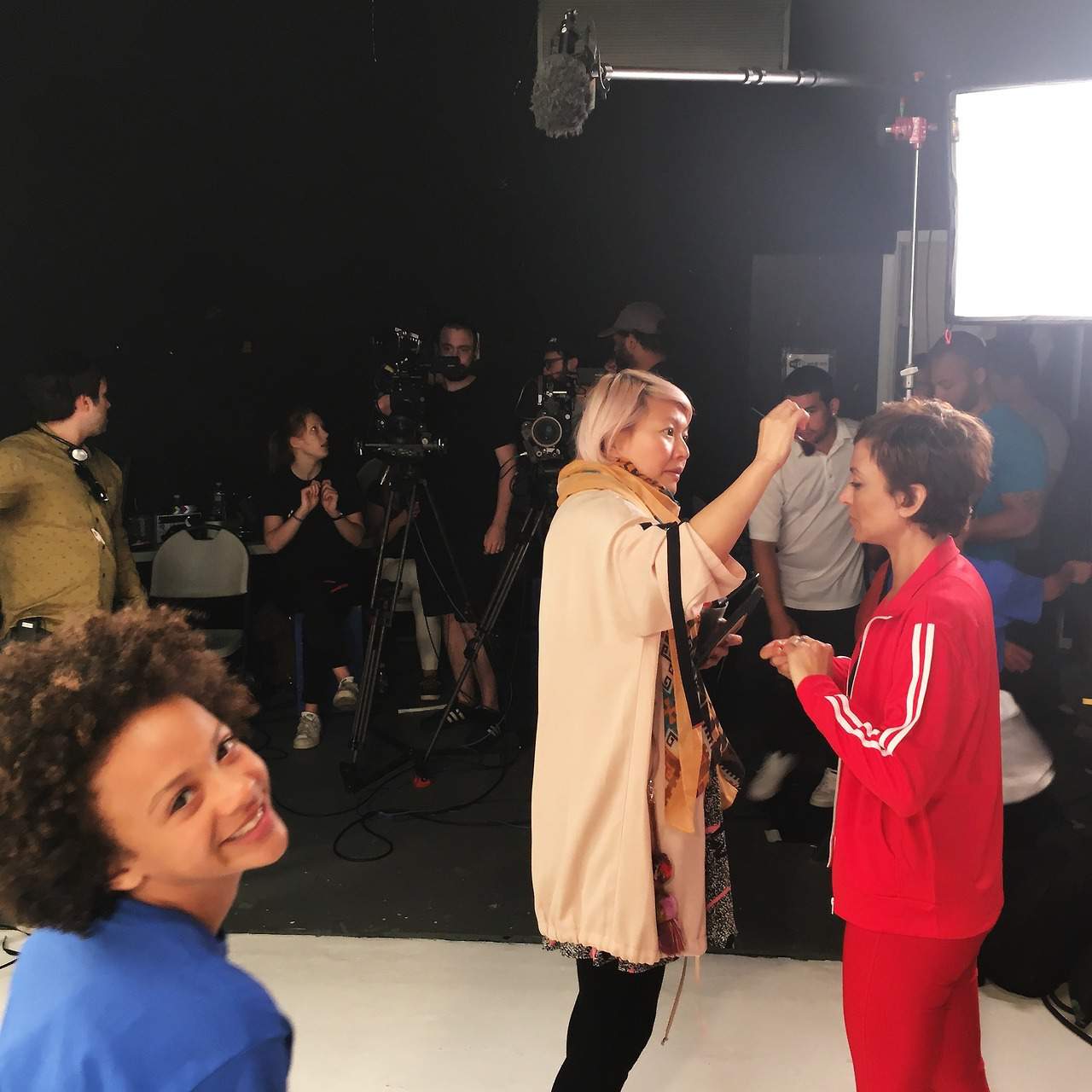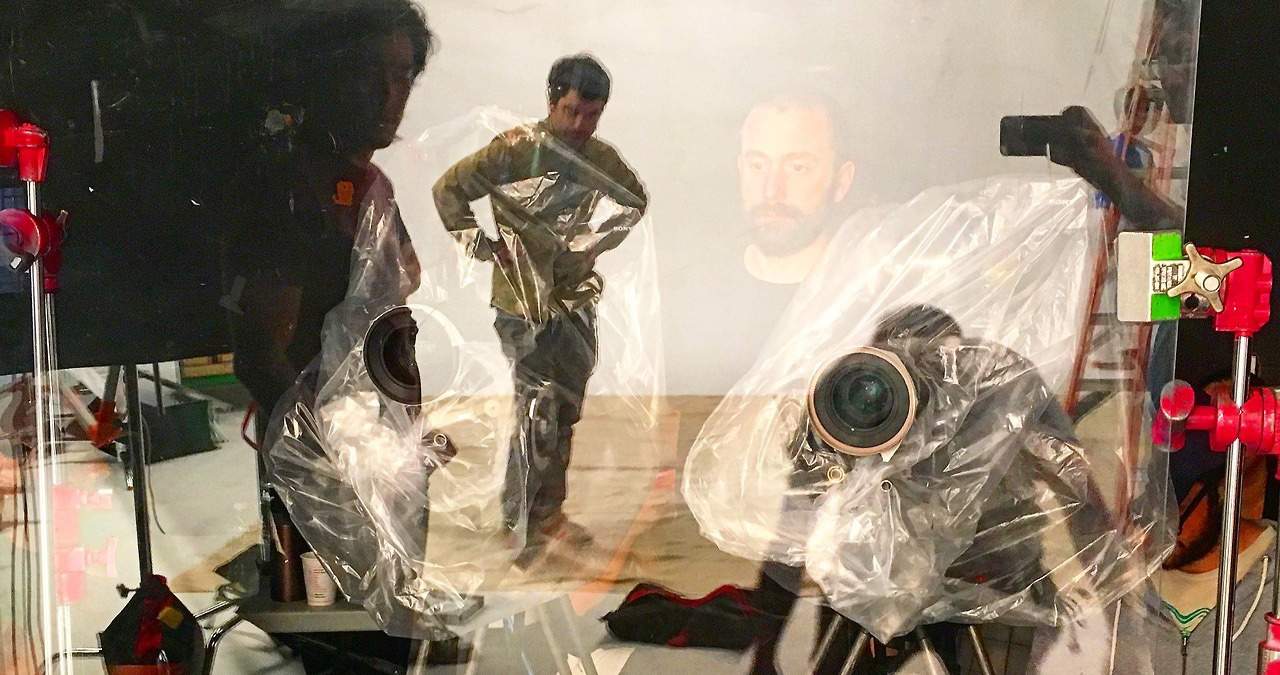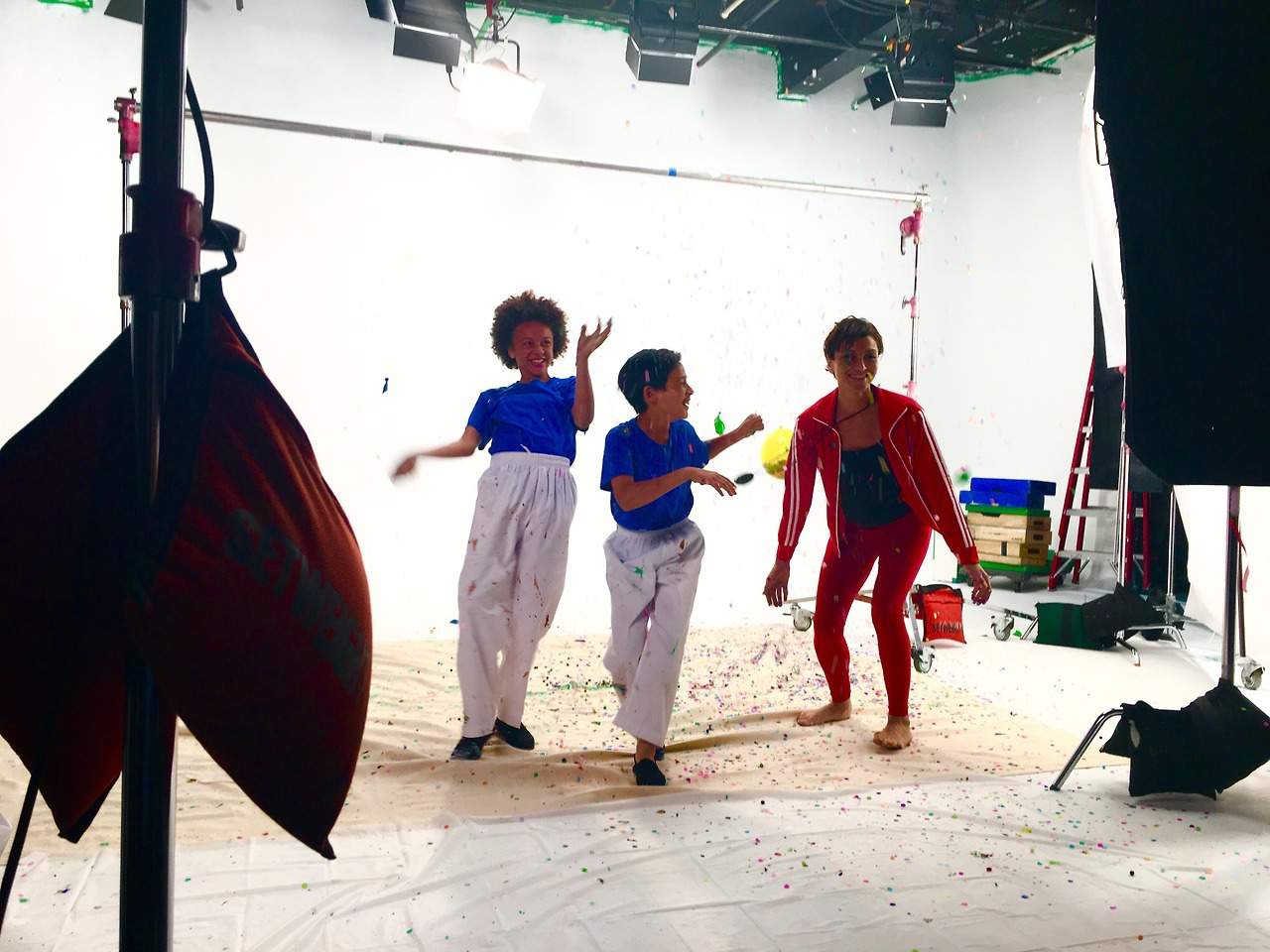 Sprout is launching a new web series as a companion to their hit show Kody Kapow!  With a game show format, we shot at Bravo Studios in Manhattan, complete with a large vat of chocolate sauce, green slime, confetti, balloons, feathers and an obscene amount of glitter. DP Drew Saracco lead the visuals for director Marc Cantone.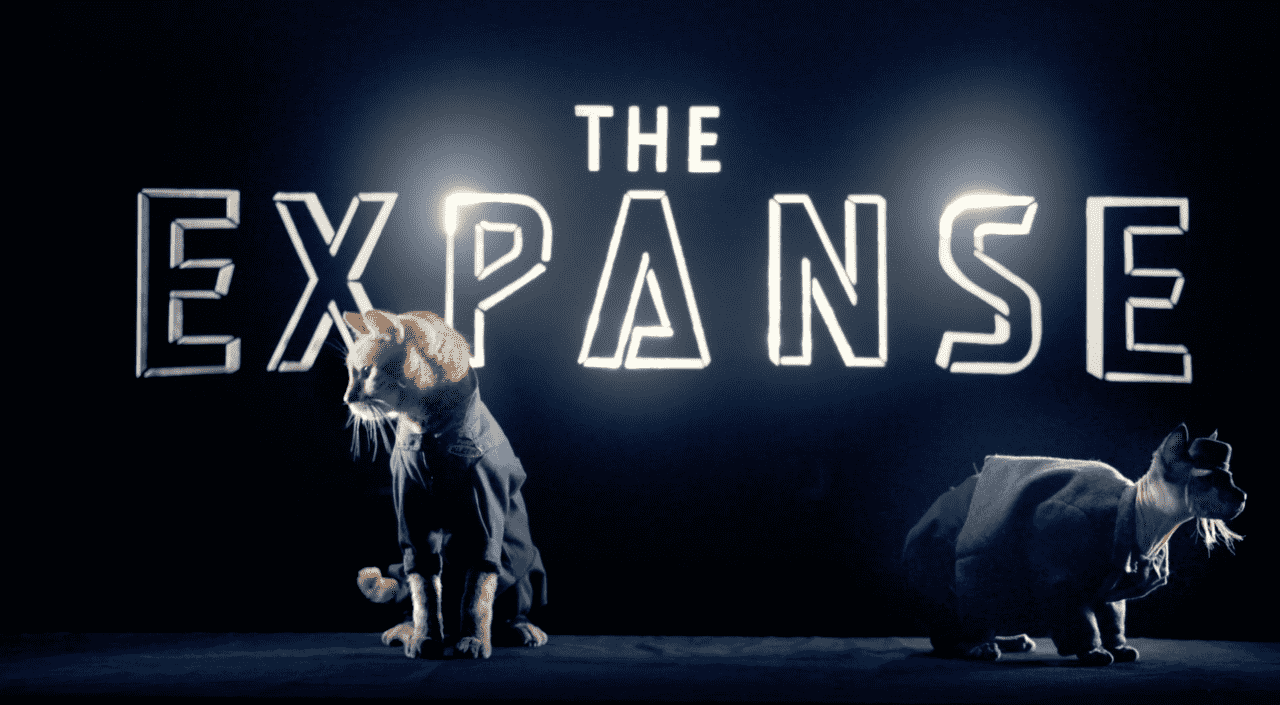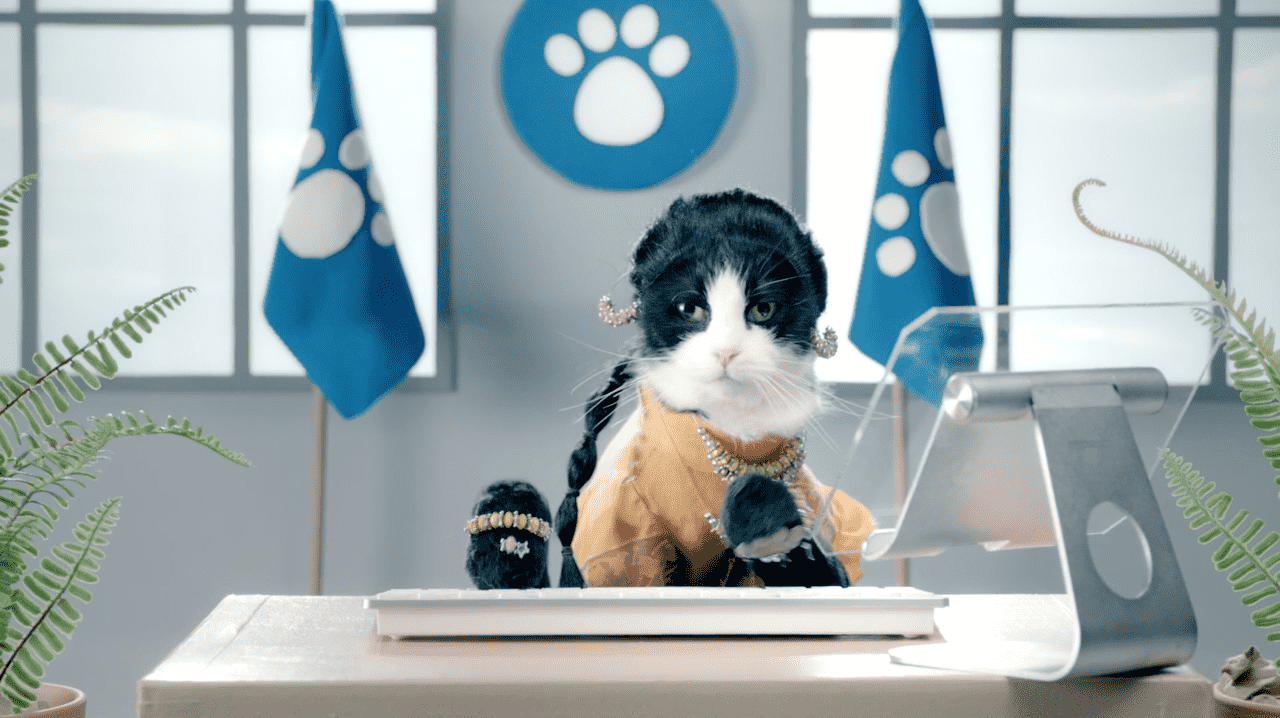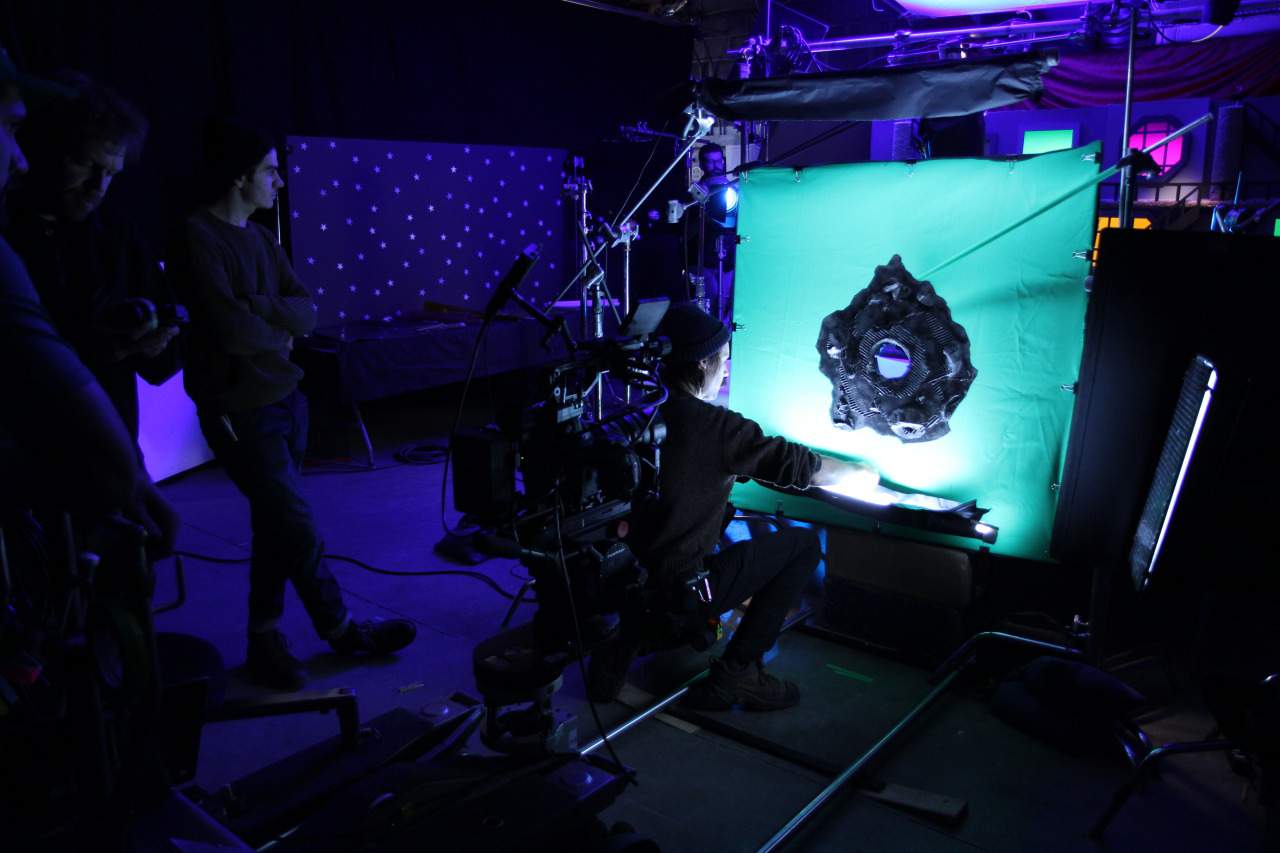 We ended 2016 in production for a new promo for the hit Syfy series The Expanse! The show is an epic and gritty outerspace drama and to get people excited for season two we recreated key moments from season one using cats instead of people. We are super thankful for our tireless art and costume departments headed by Lenore Romas and Carrie Collins (Fabric Horse), respectively, who made over eight amazing sets and fifteen unbelievable costumes. Check out the behind the scenes video HERE and the final spot HERE. Check out an interview with Ted and Dave about the project HERE.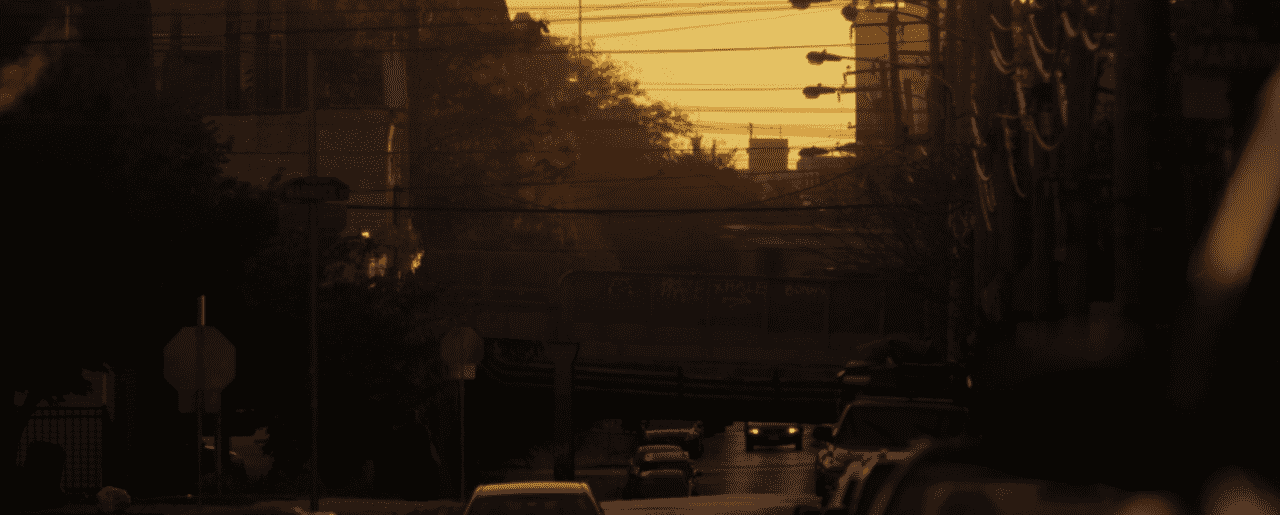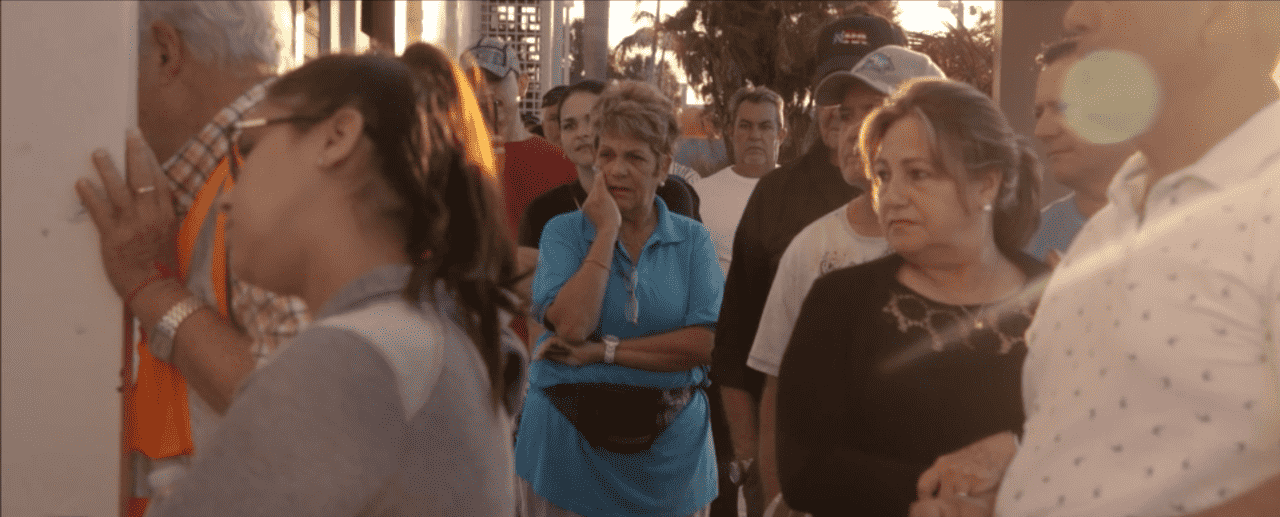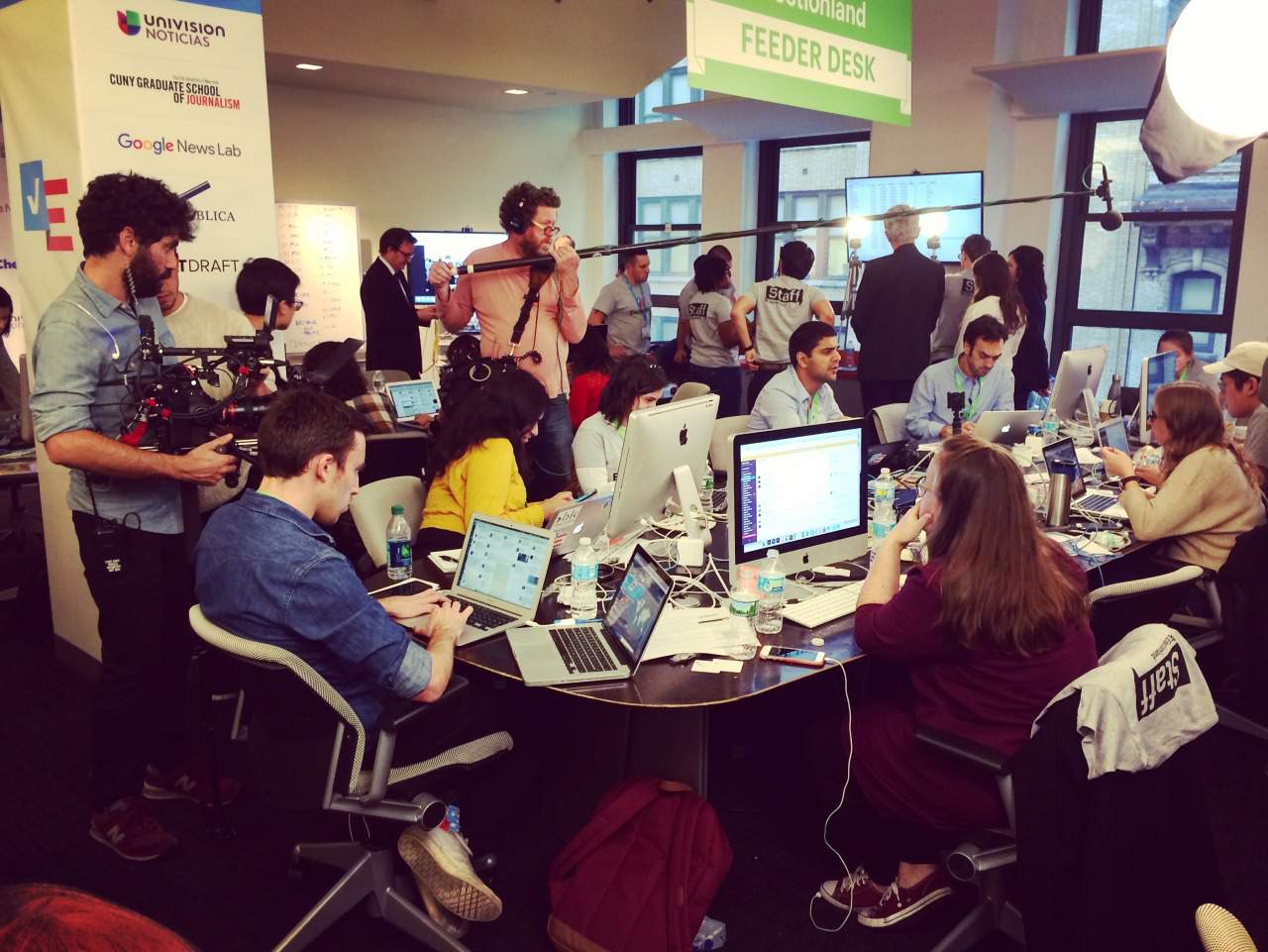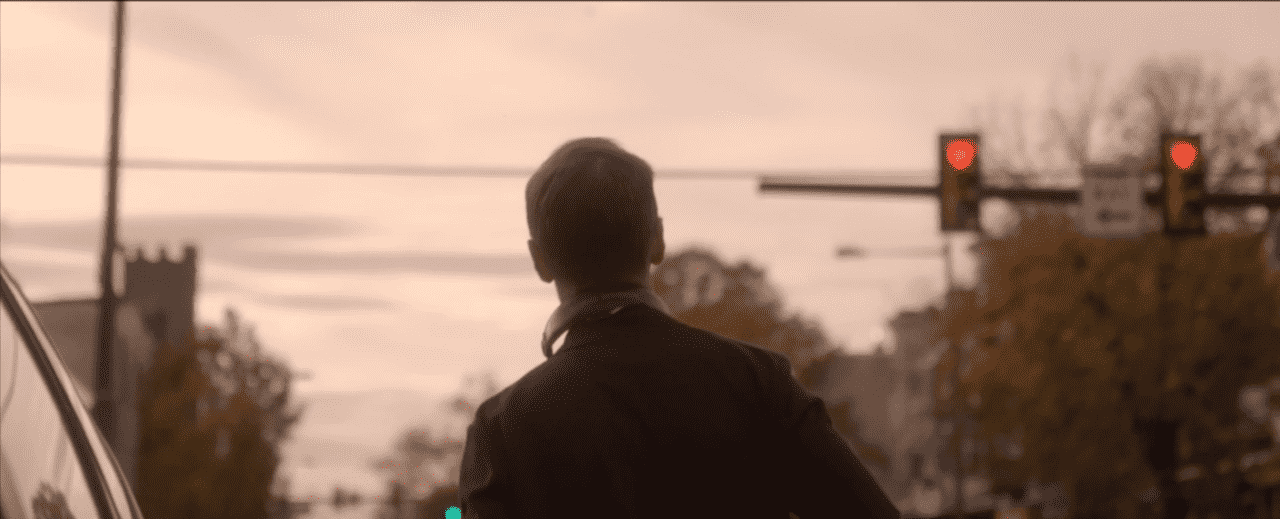 We spent the weeks leading up to November 8th filming a documentary for a brilliant new initiative by Google and Pro-Publica. The two information power-houses came together to form a landmark project called Electionland, in which new technologies help journalists find, verify, and cover voting issues at the polls in record time. We sent three teams to New York, Miami, and Philadelphia to cover what will no doubt go down as a landmark election day.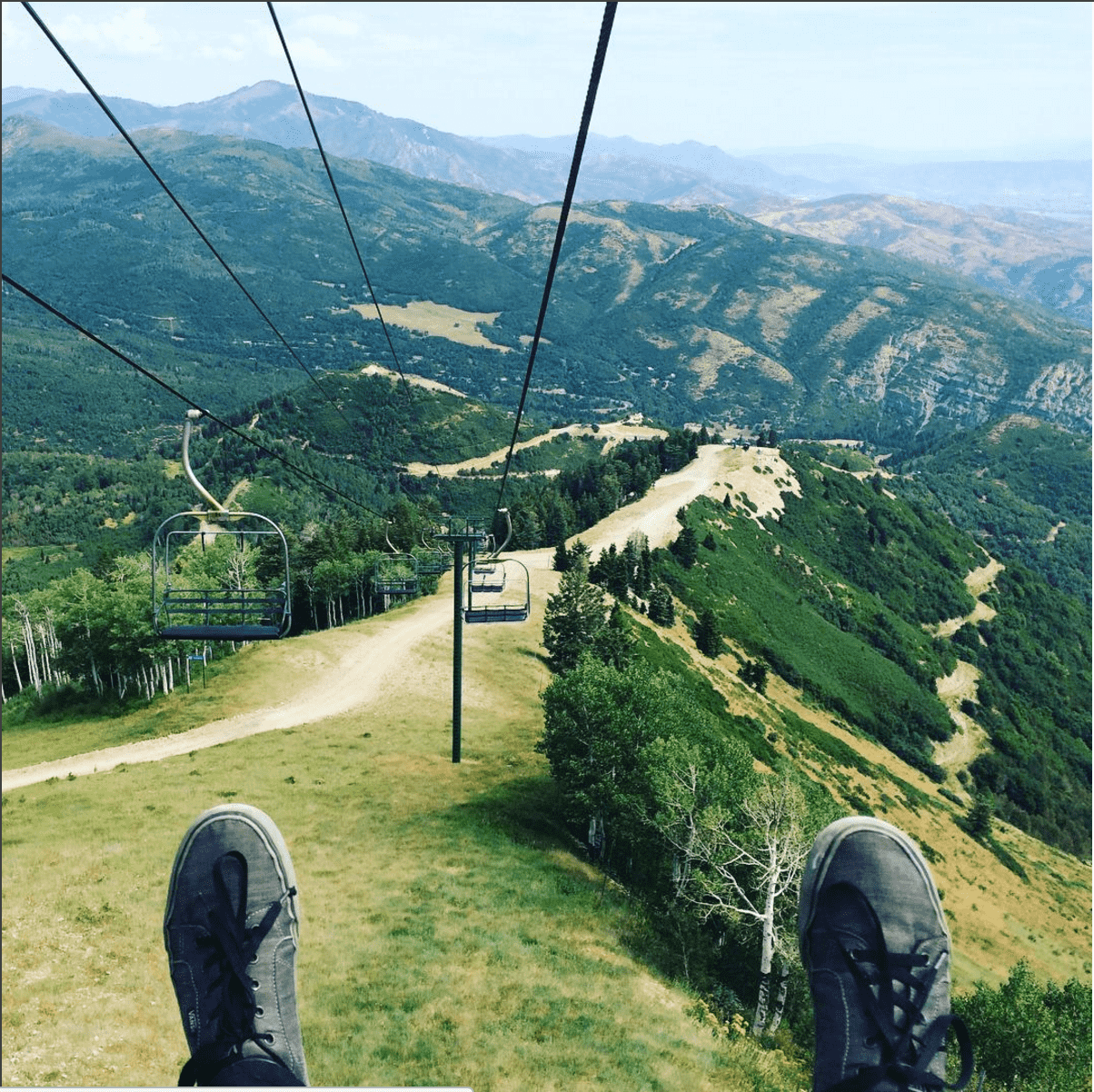 Director, Ted Passon accompanied one of our new projects to the 2016 Sundance Producing Lab! So incredibly thankful to the good people at Sundance for accepting it as one of nine projects this year and for all of support throughout the week. Such an amazing group of people fostering so many outstanding projects. It's such an honor to have been included. Stay tuned for more on the project and more developments after the lab!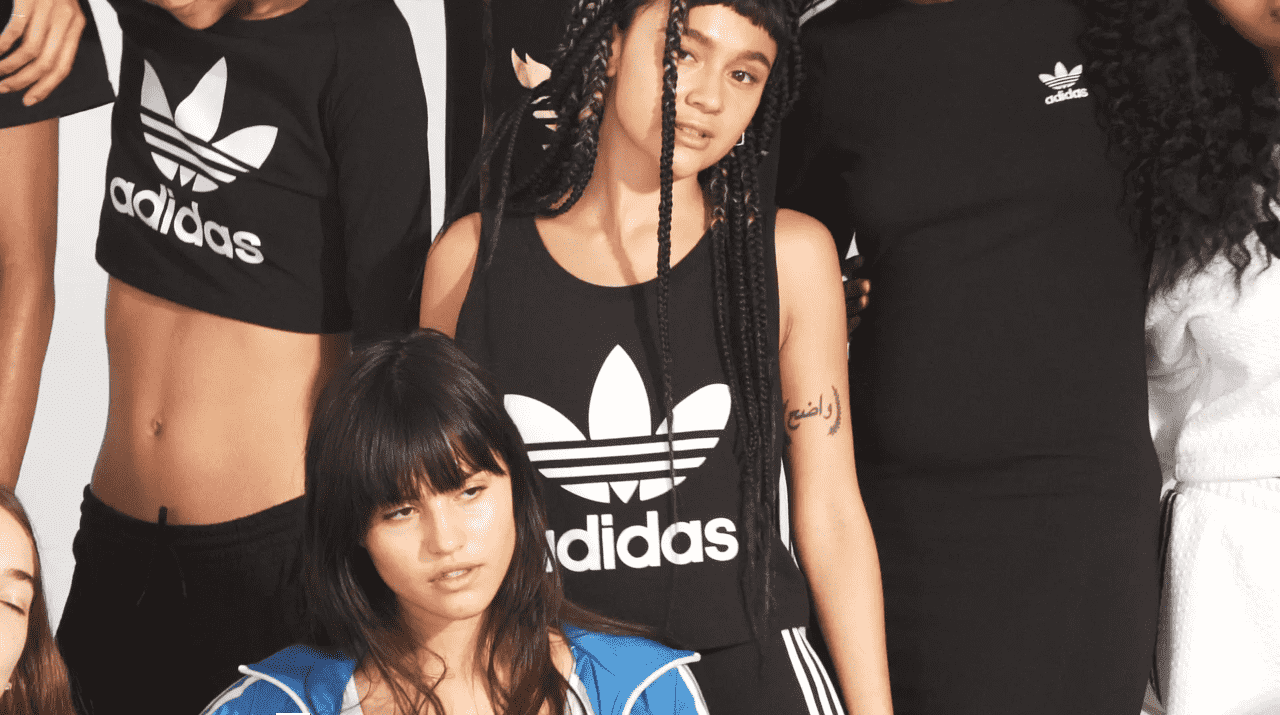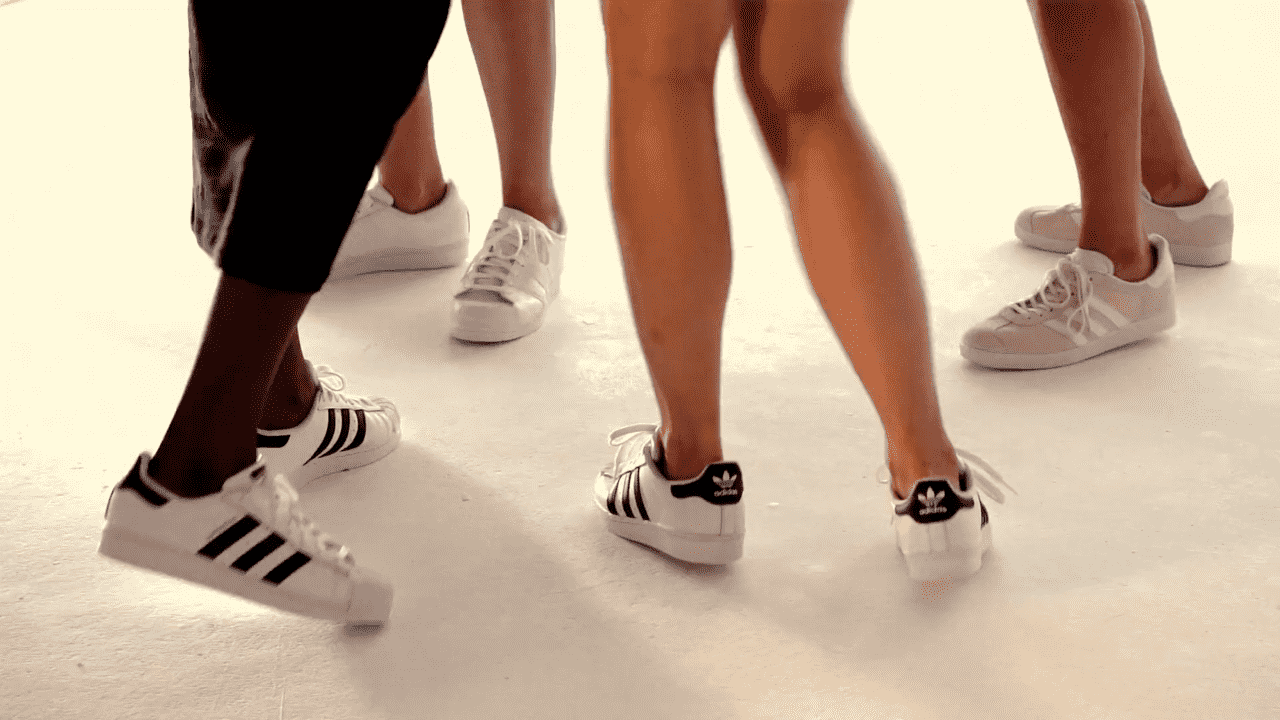 We created a new spot for Adidas! The project puts the thoughts and feelings of the faces of their 2016 #createyourfuturecampaign front and center. Check out the finished version on our featured works page or by clicking HERE.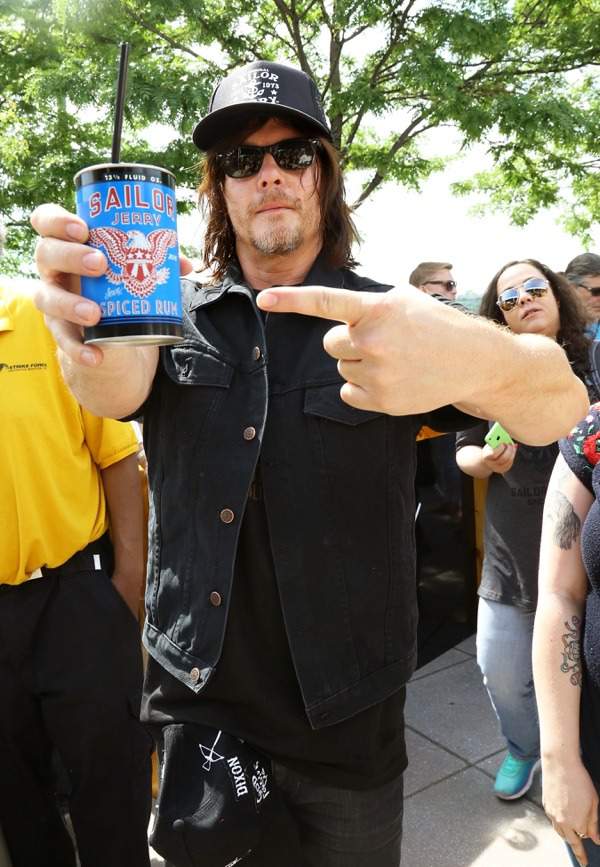 We just wrapped a three day shoot for Sailor Jerry Rum in LA and NY with actor Normal Reedus from The Walking Dead! Sailor Jerry Fleet Week 2016 brought Reedus together with an incredible custom built motorcycle by Chris Richardson of LA Speed Shop and designed by Buck Wild which was kinda the real star.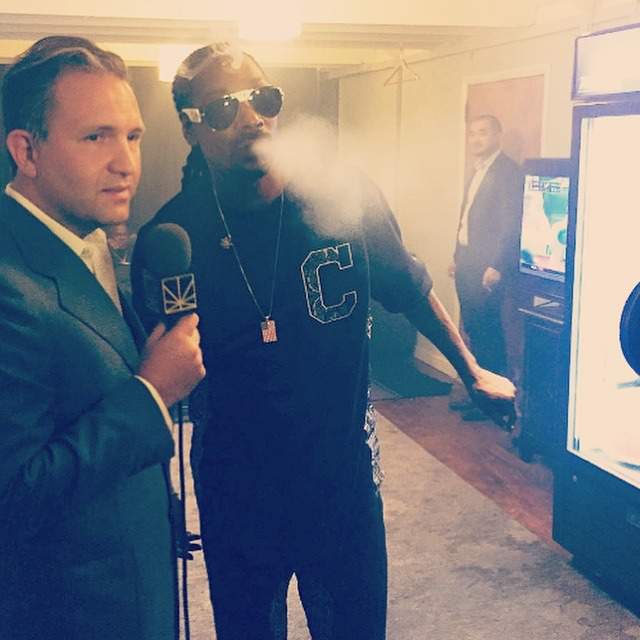 We spent part of our time at the 2016 DNC working with Snoop Dogg and his company Merry Jane. Snoop was headlining the "Unity Concert" for the delegates and DNC party officials. #snoopdogg #DNC2016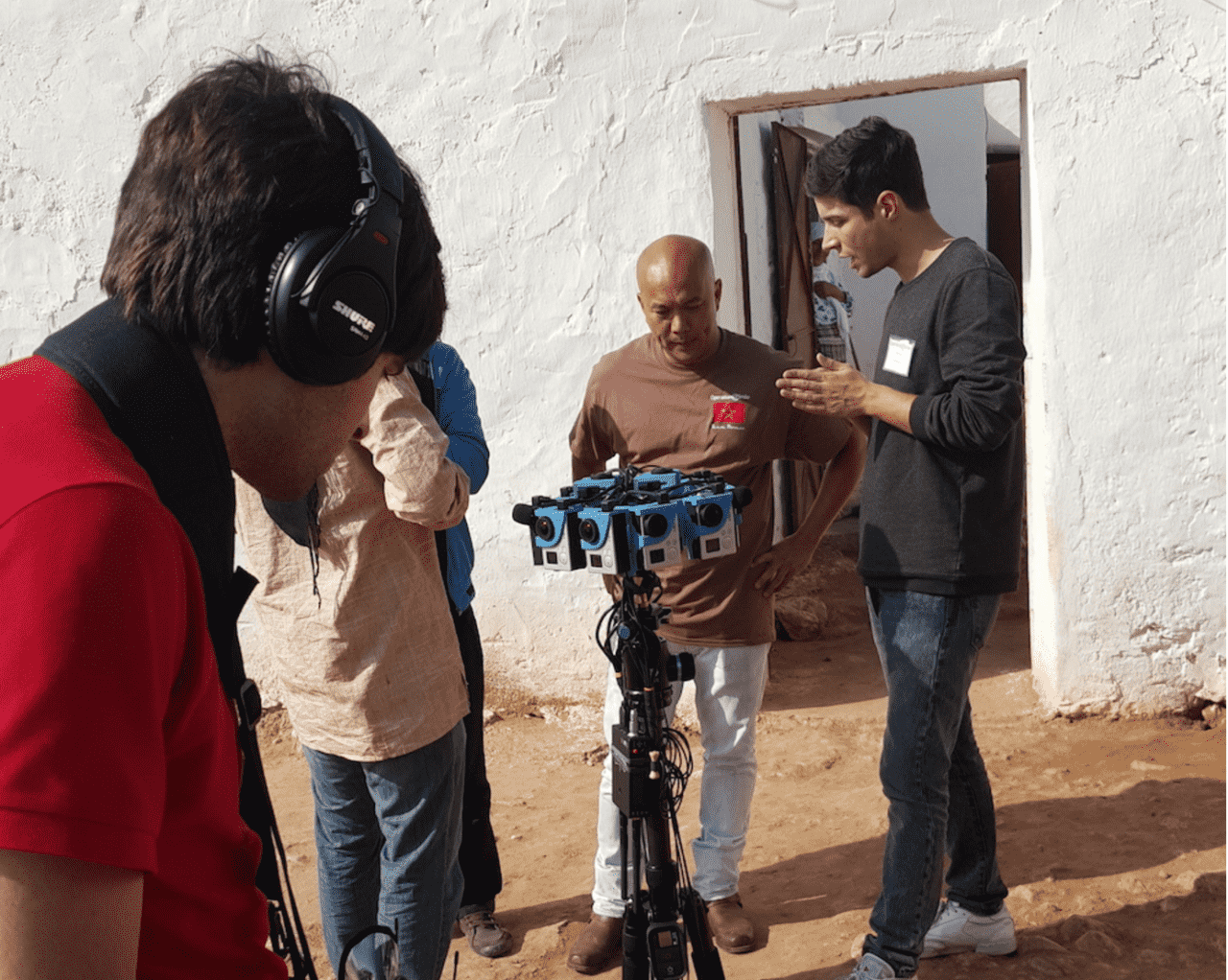 Director Scott Ross took a VR crew to Morocco to document the amazing work being performed by the heroes of Operation Smile. He directed a short virtual reality documentary on Operation Smile's visit to the city of El Jadida to provide free surgery for cleft lip and palate patients. Filmed in 360 stereoscopic format with a 14-camera array. All photos by Philip Odango. #VR #VirtualRealityDocumentary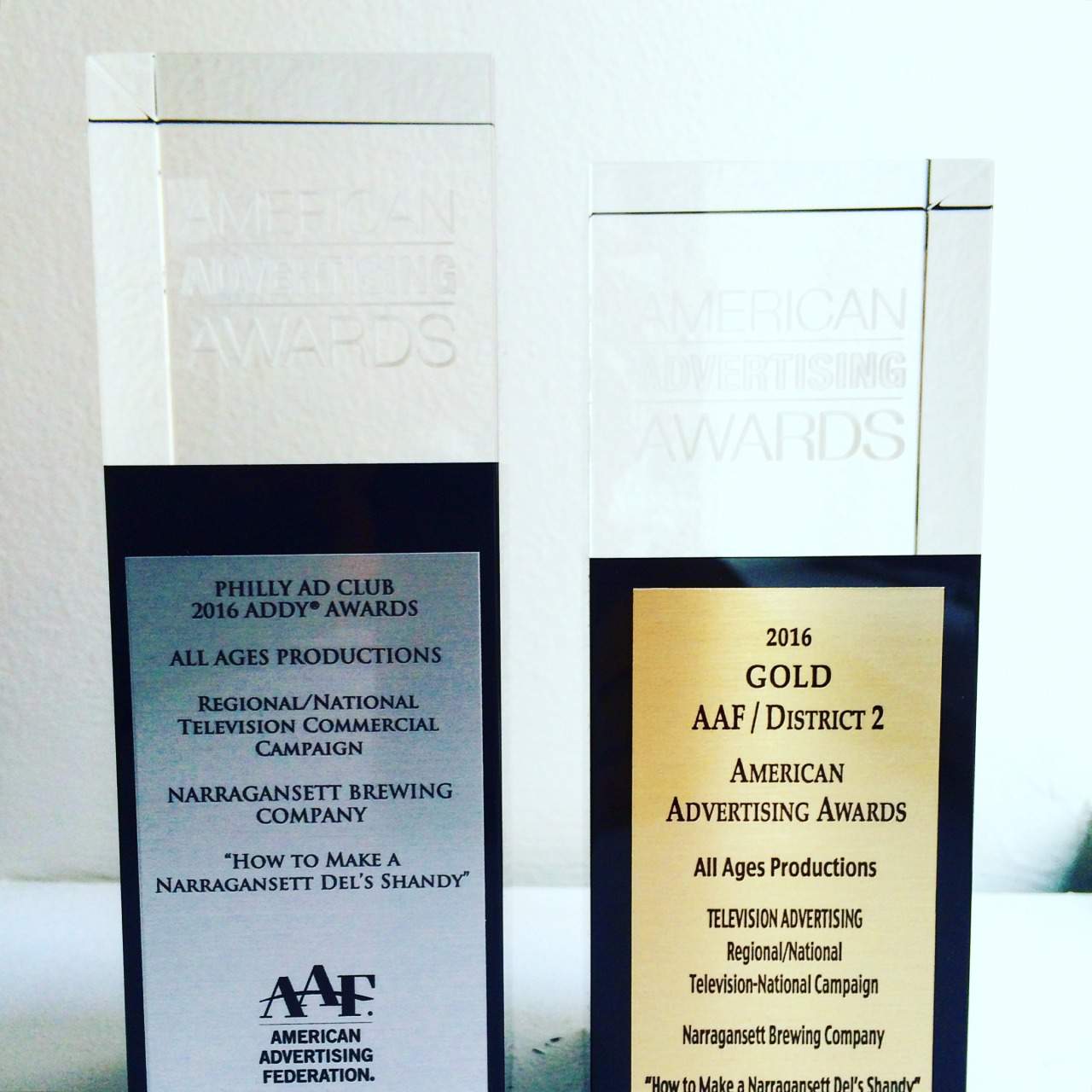 We took home two Addy Awards this year for our series of animated commercials for Narragansett Beer! #AddyAwards #Addys #NarragansettBeer #Shandy Watch them here: http://allagesproductions.com/#Featured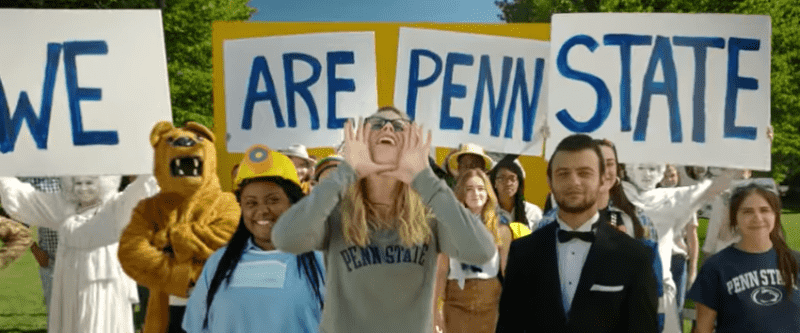 We produced a new spot for Penn State, with director Ben Berman of Comedy Bang Bang and our friends at More Media. That trek to Happy Valley featured the construction of more than eight original sets, break away costumes, confetti canons, and over fifty characters, filmed on a Steadicam in order to achieve one mind-blowlingly epic tracking shot!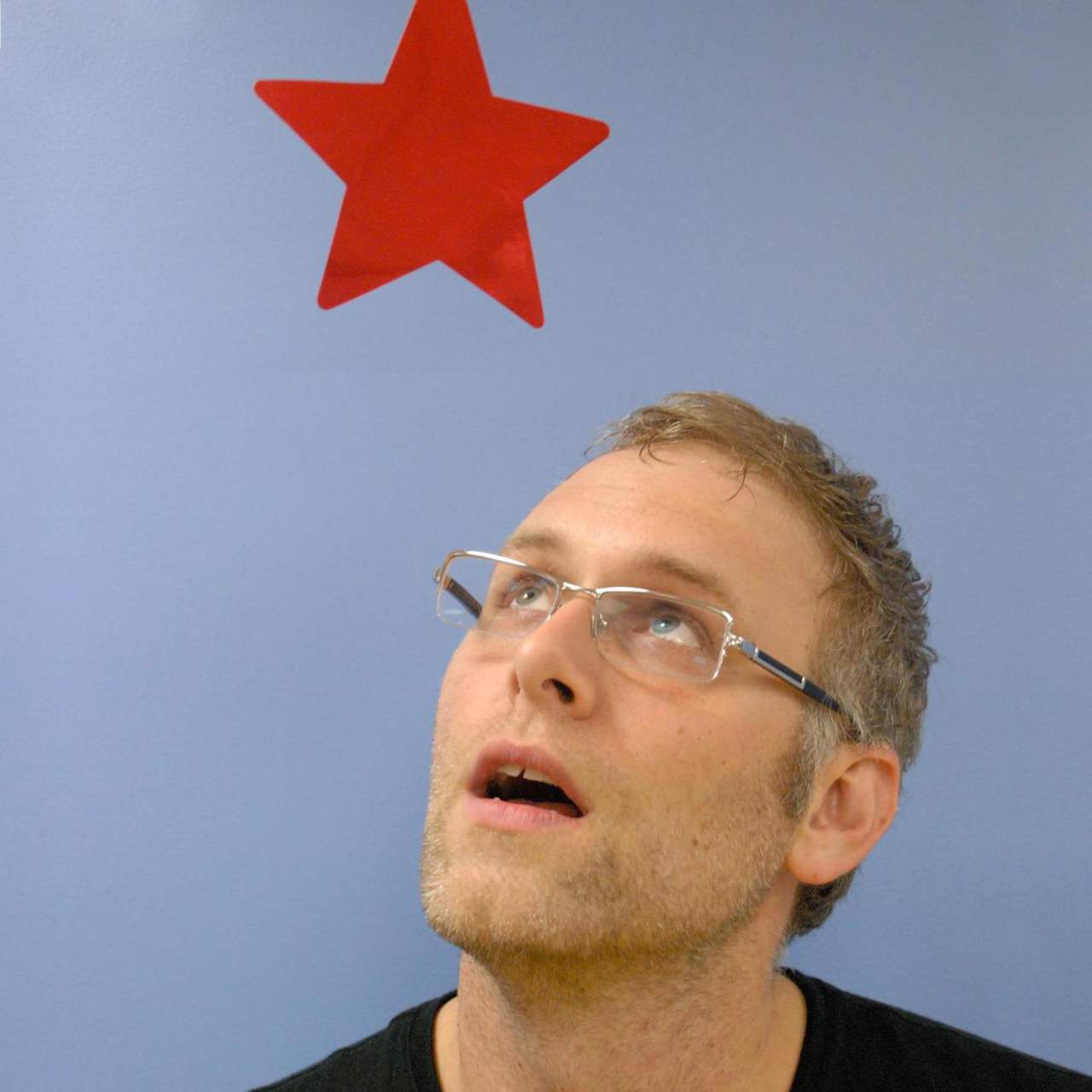 All Ages Productions is proud to welcome our new Executive Producer, James Doolittle into the family! James comes to us after working as a Supervising Producer for Sprout! with Center City Film and Video. James oversaw production and post-production for every live action Sprout! show since the inception of the channel. We couldn't be more excited to have his amazing talents and booming voice in our office! #JamesDoolittle #Wookified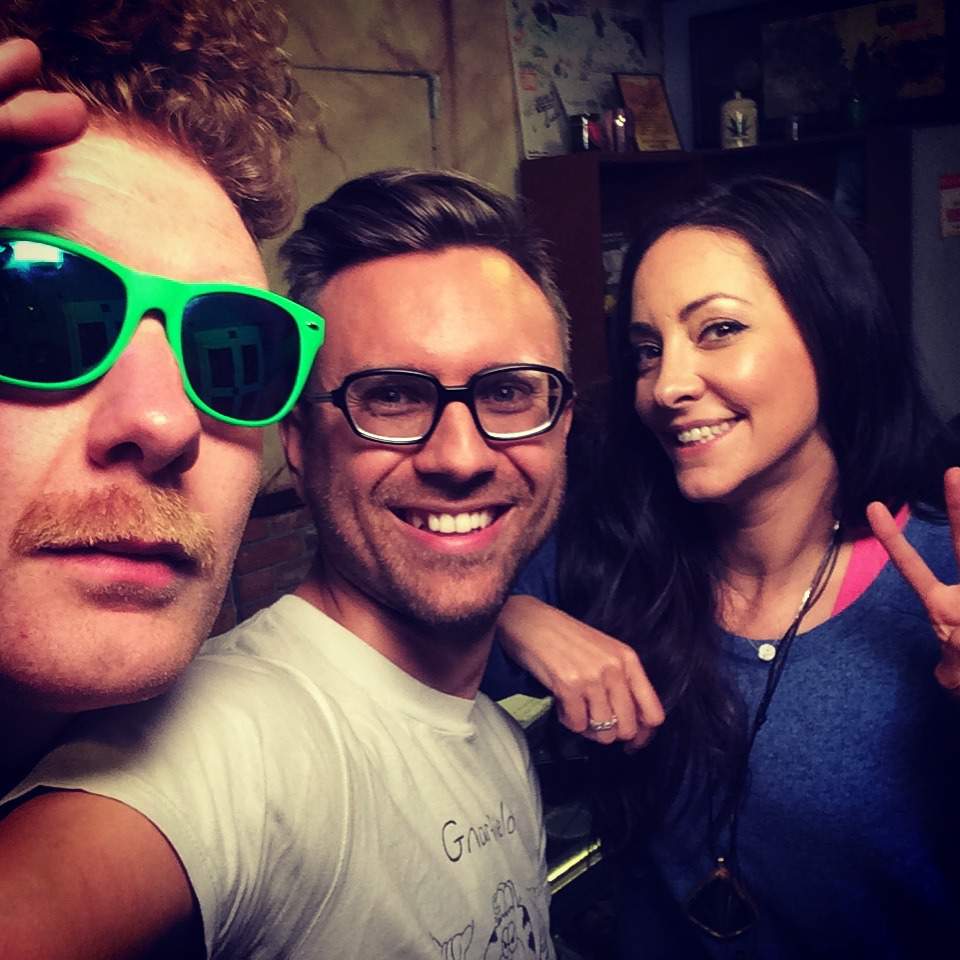 Ted is in LA directing a new project with Brian Dwyer (aka Pizza Brain) on the left and Dr. Dina, the inspiration for the show WEEDS, and Snoop Dogg's dealer… er… medical practioner consultant… They are both awesome and we're excited to tell you more about this! STAY TUNED!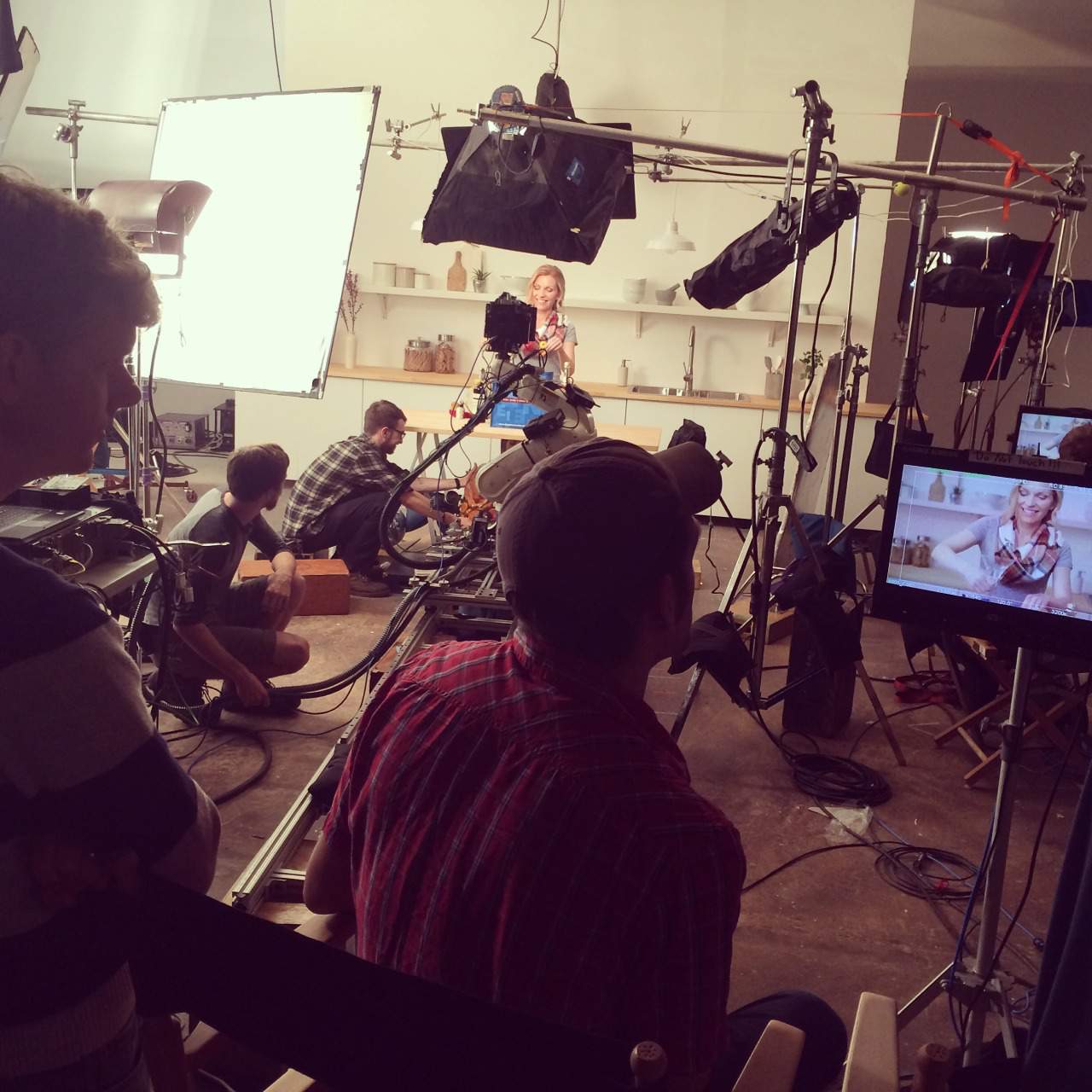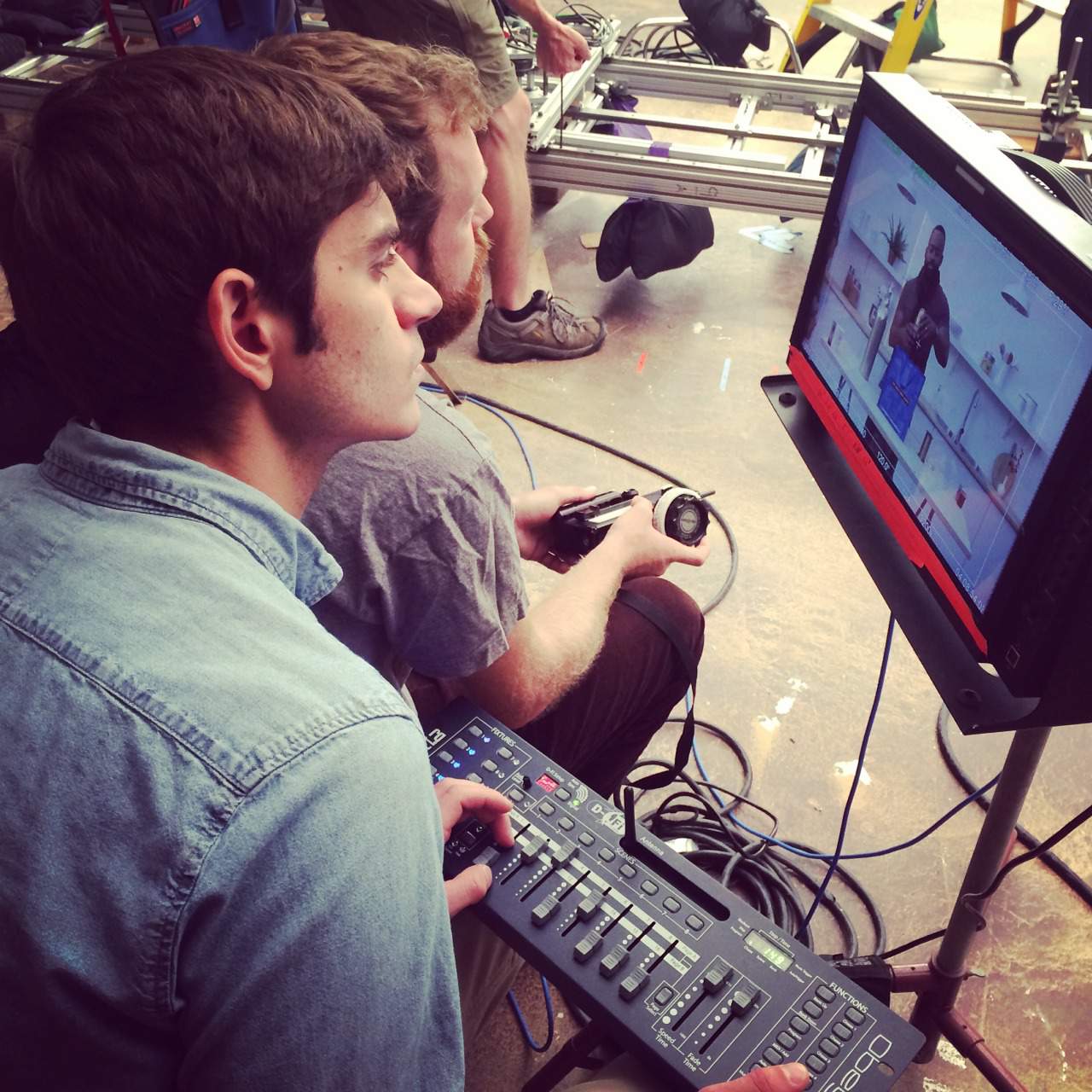 We created a series of commercials for the Pennsylvania Liquor Control Board with our friends at Tierney! Scott Ross directed and we brought in motion control maverick John Vallon. John's the inventor of the Phineas, a custom built 7-axis, speed variable, motion control robot.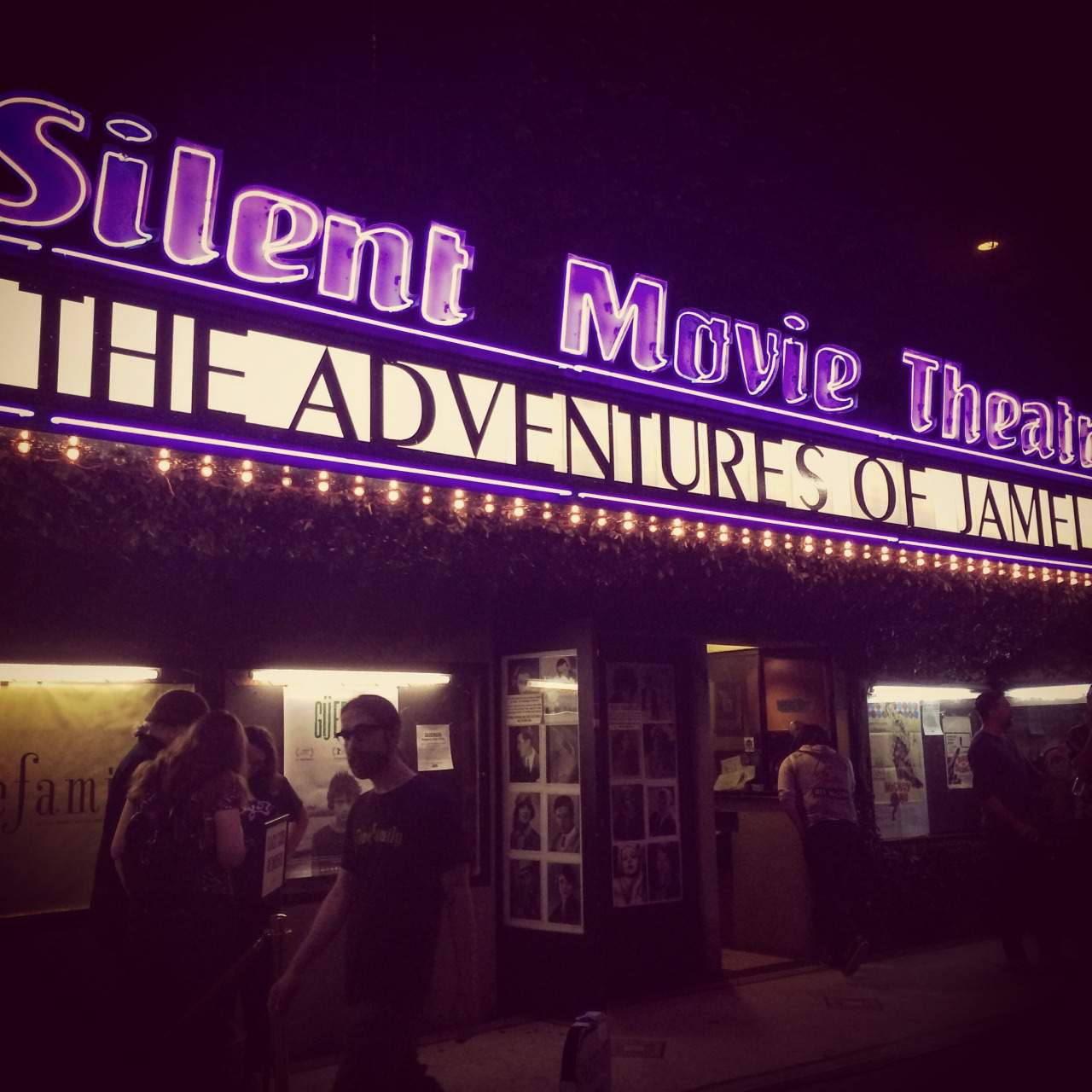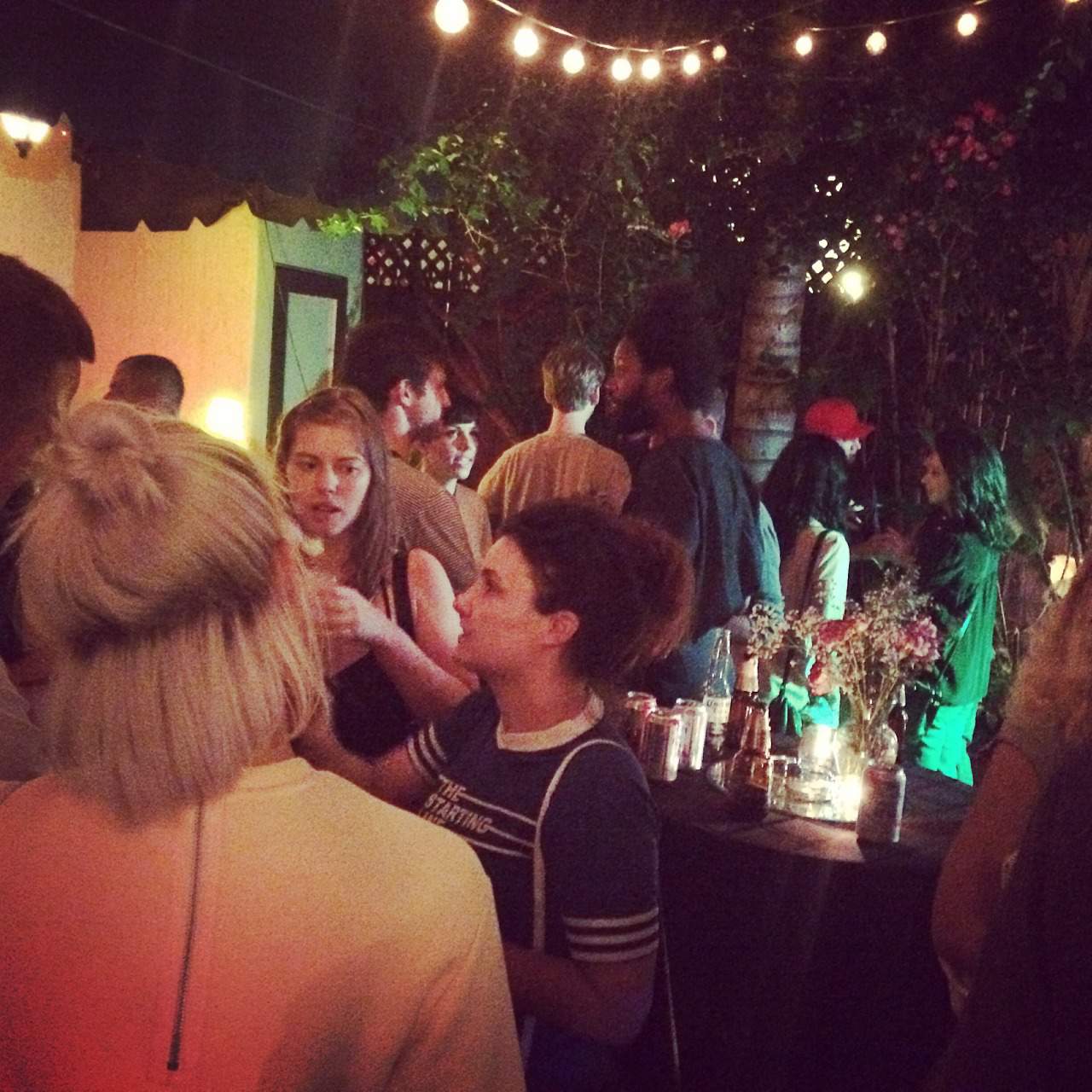 We just returned from LA where we held the premiere party for "The Adventures of Jamel: Episode 3″ at the legendary Cinefamily Theater! We had a sold out crowd in the 185 person venue with a Q&A after the screening featuring creator/writer Jayson Musson, director Scott Ross, and producer Ted Passon. There was an afterparty on the back patio DJ'd by our friend Spank Rock and sponsored by Hendrick's Gin!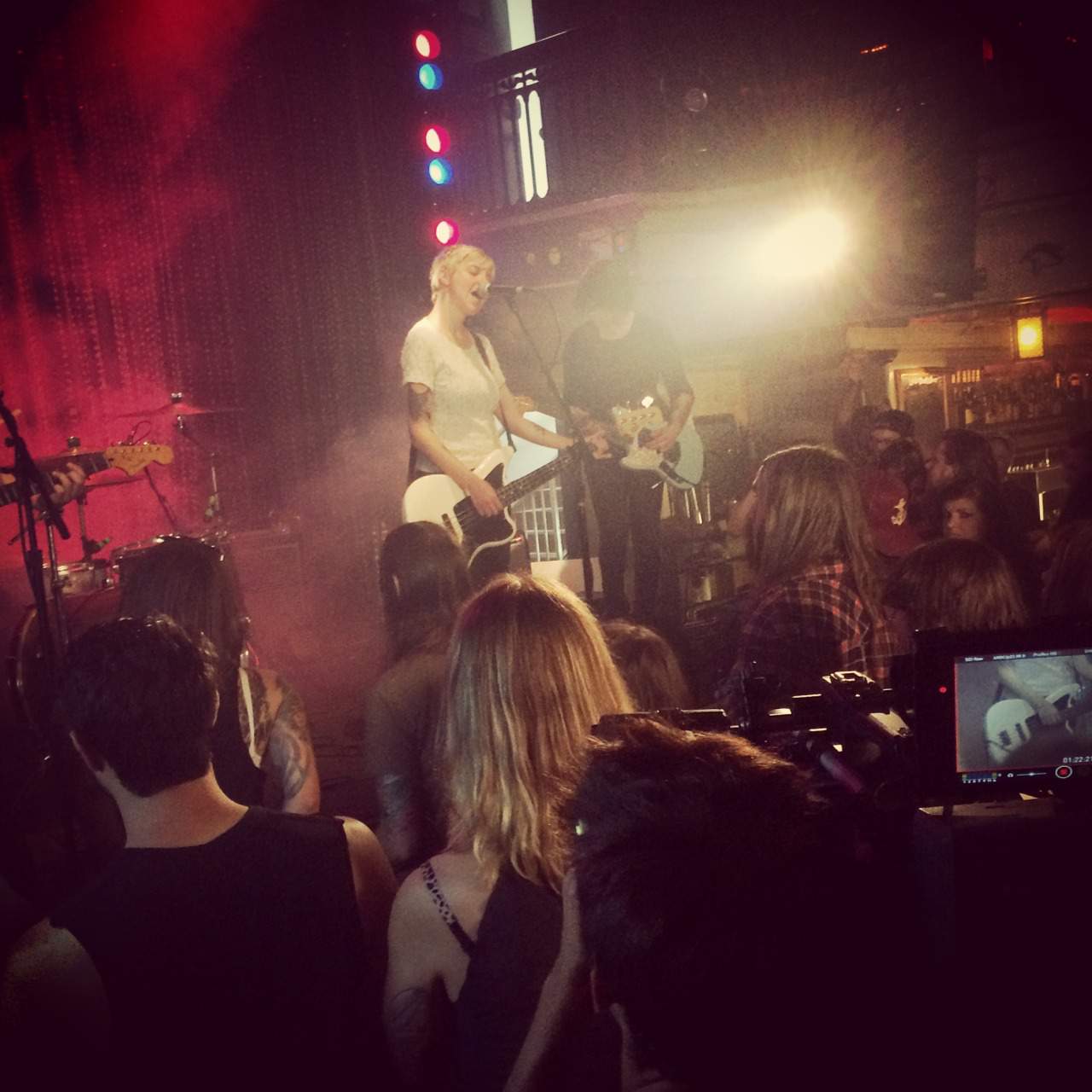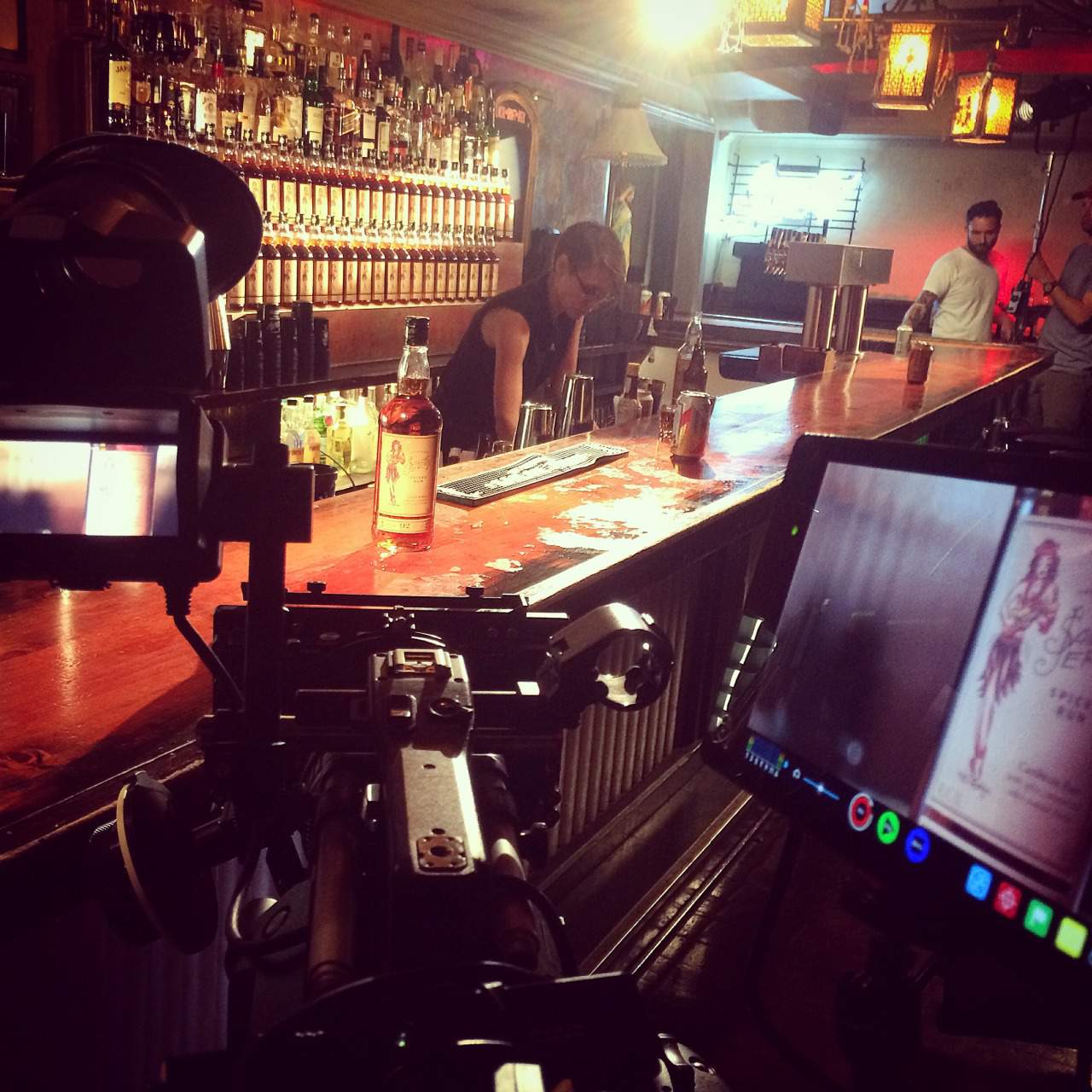 We just wrapped on a shoot for a new commercial for Sailor Jerry Rum! There were motorcycles, denim, BBQ, pyrotechnics, and tons of party shots! We had a very special cameo by the amazing band Creepoid who totally killed it! Special thanks to our tireless cast and to all of our extras who partied with us (on cue) in both a concert scene at Johnny Brenda's and a BBQ party scene at the El Bar. Special thanks to people at Norman Porter for working with us and for the Philadelphia Film Office to help us lock down our exteriors under the iconic el train in Fishtown.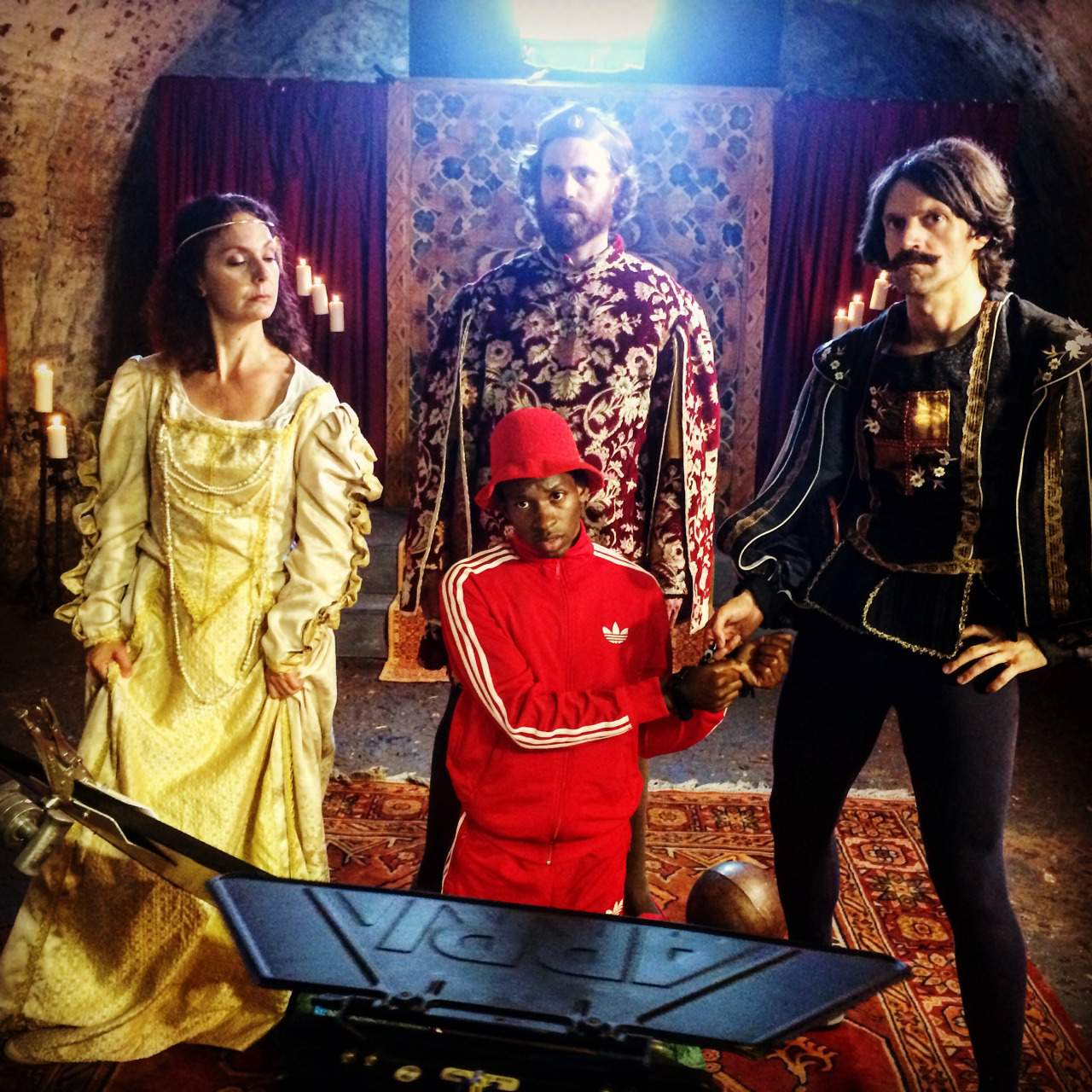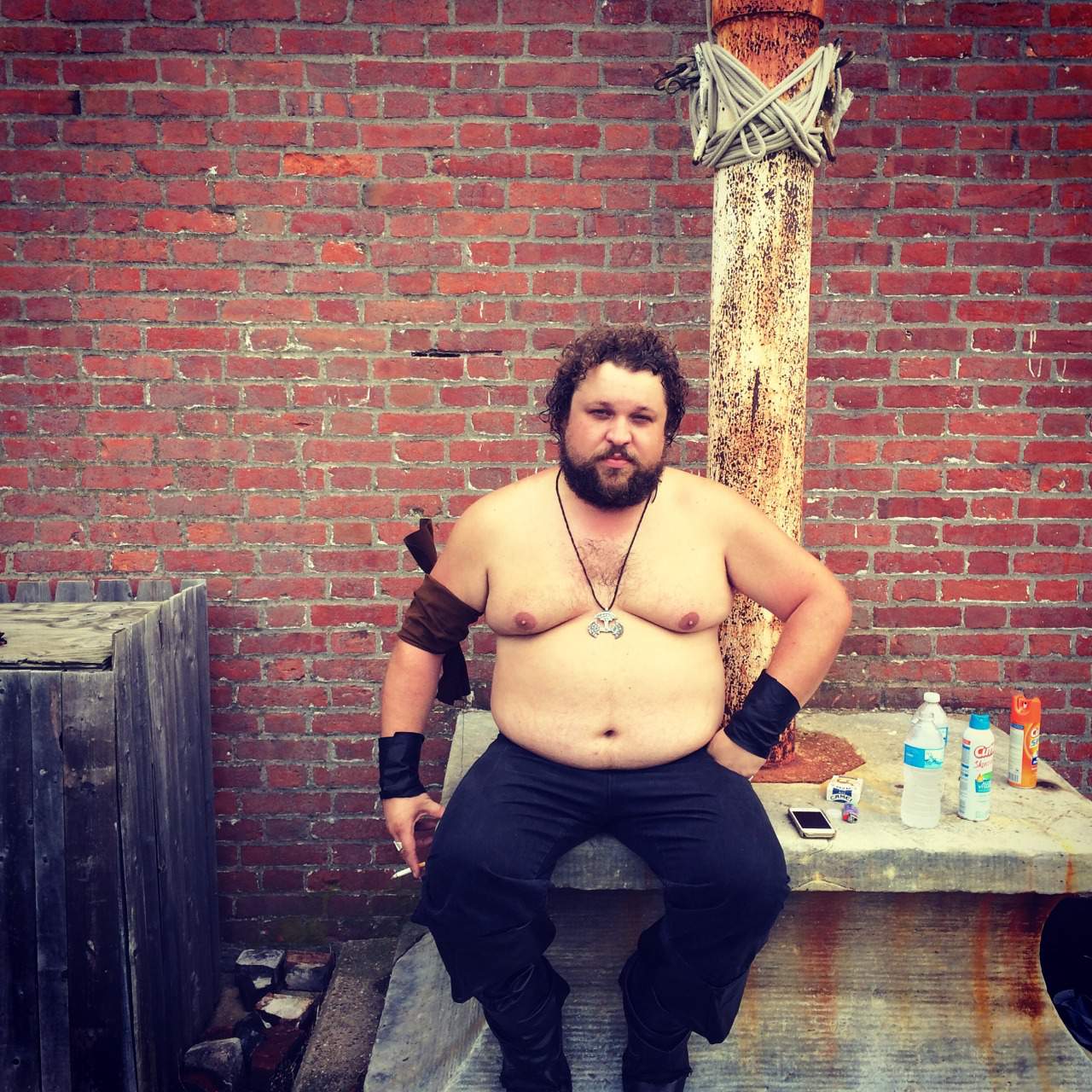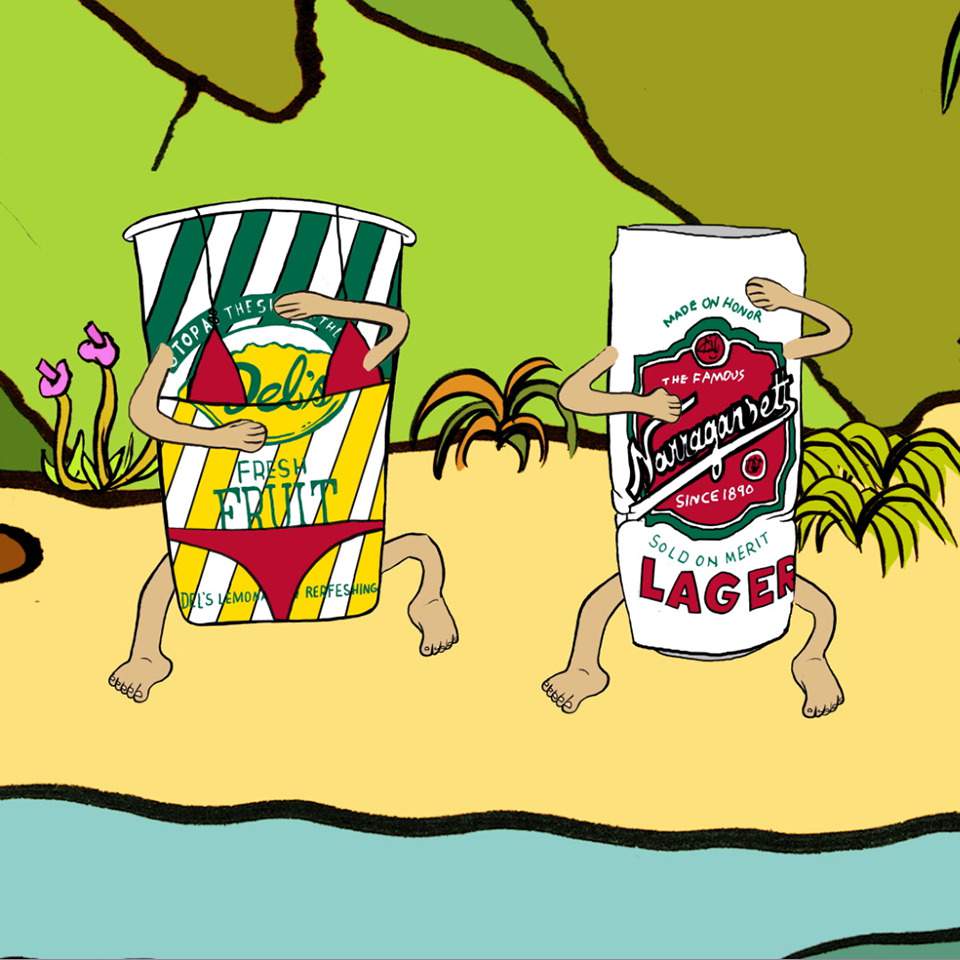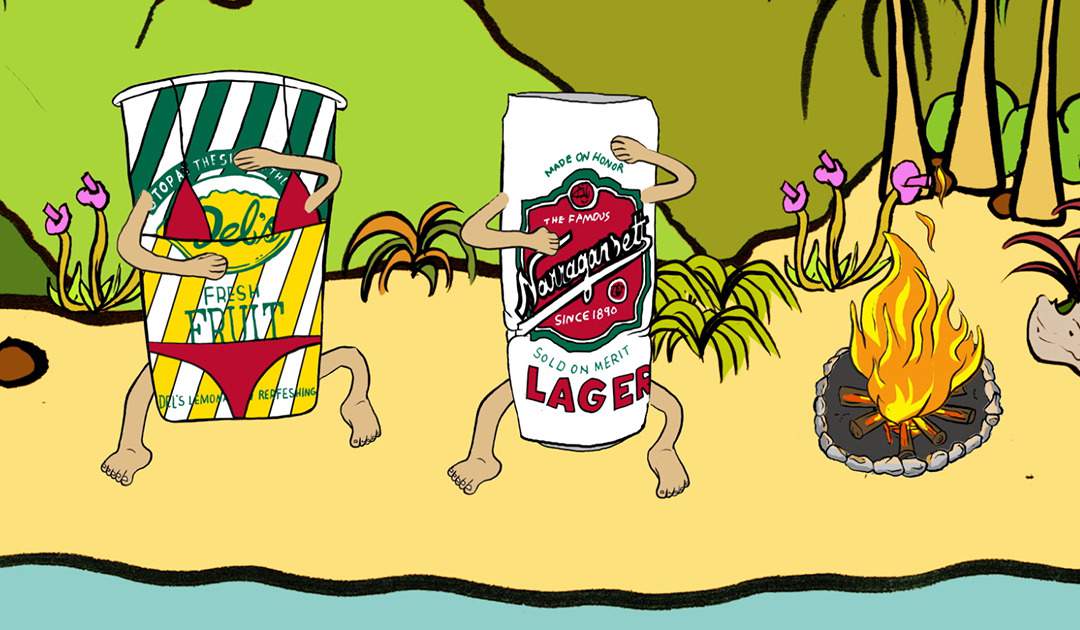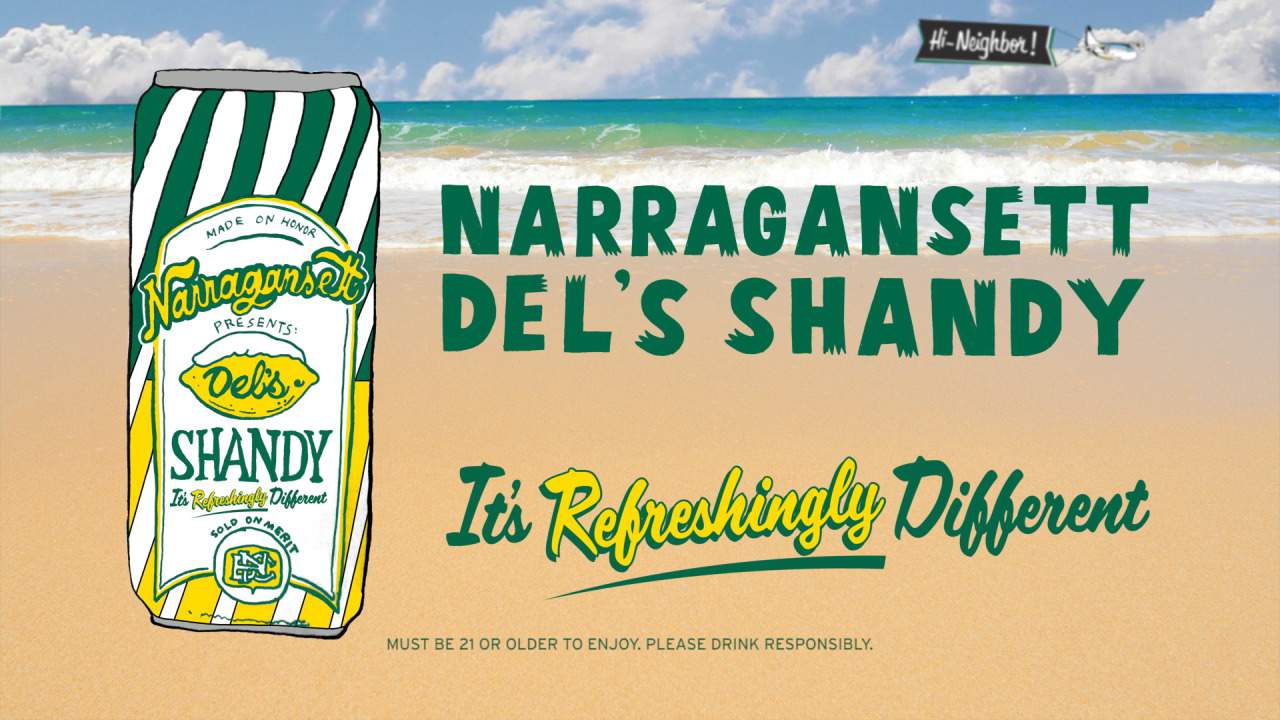 The world is about to be hit in the eyeballs by three new animated broadcast spots that we wrote, directed, and produced for Narragansett Beer's new summer Shandy collaboration with Del's Frozen Lemonade! The spots were all drawn and designed byThom Lessner one of our most favorite artists of all time. Check them out HERE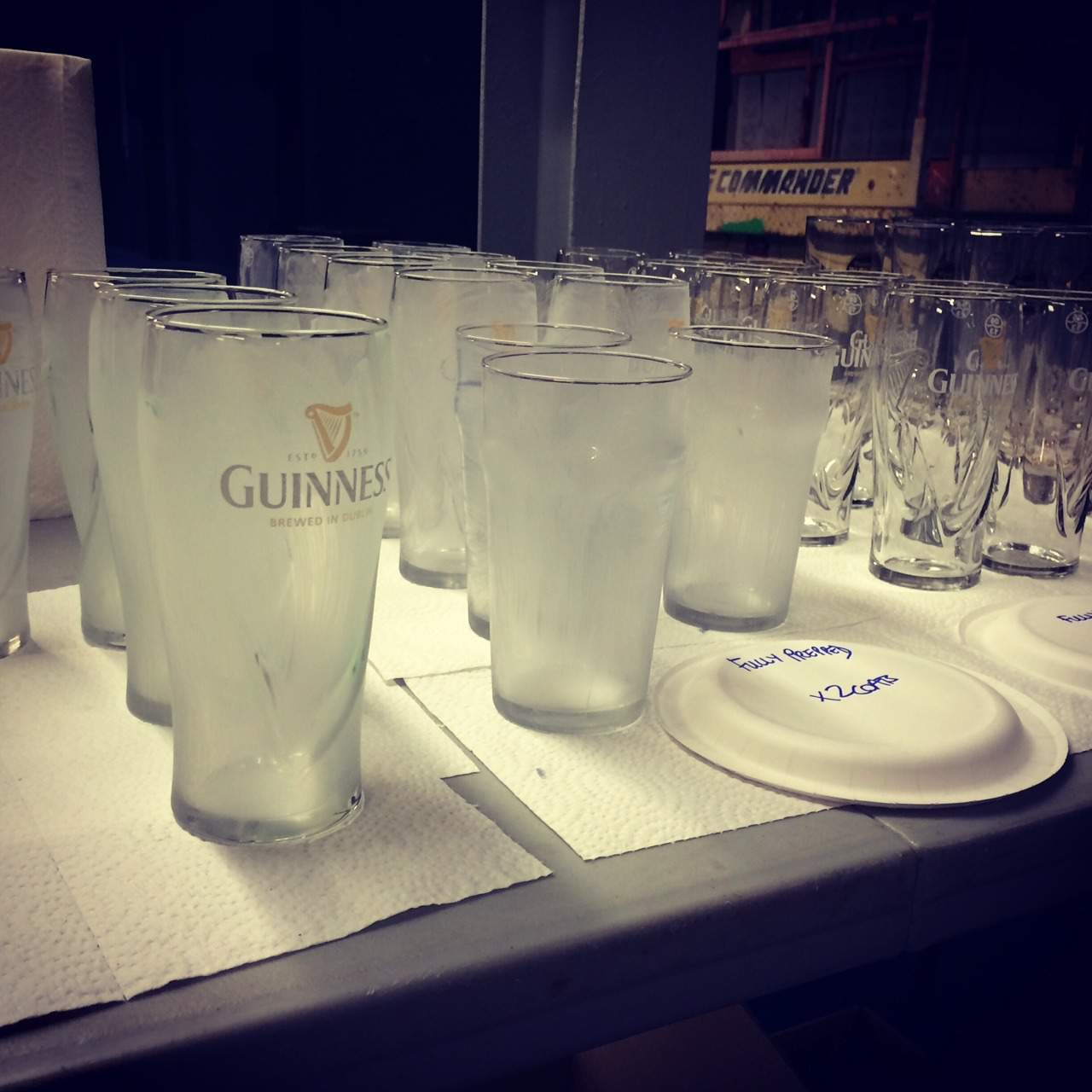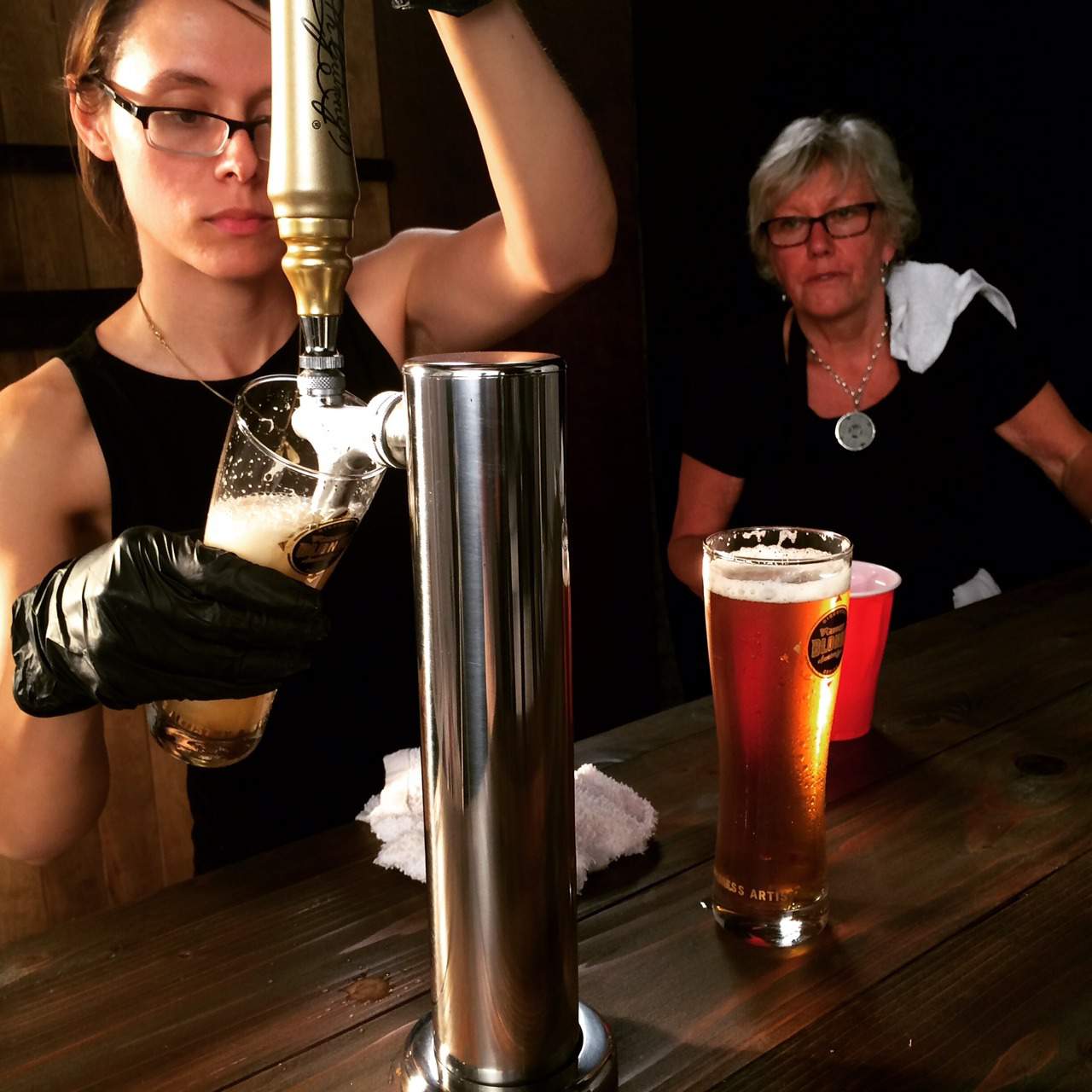 We spent two days shooting a new spot for Guinness Beer! The spot is about the new Guinness Blonde light beer and took us to Latrobe Brewery outside of Pittsburgh and then into the studio in Philly for a series of epic product shots. Props go out to the tireless work of our liquid stylists! The spot was shot both on 16mm B/W film and on the Arri Amira.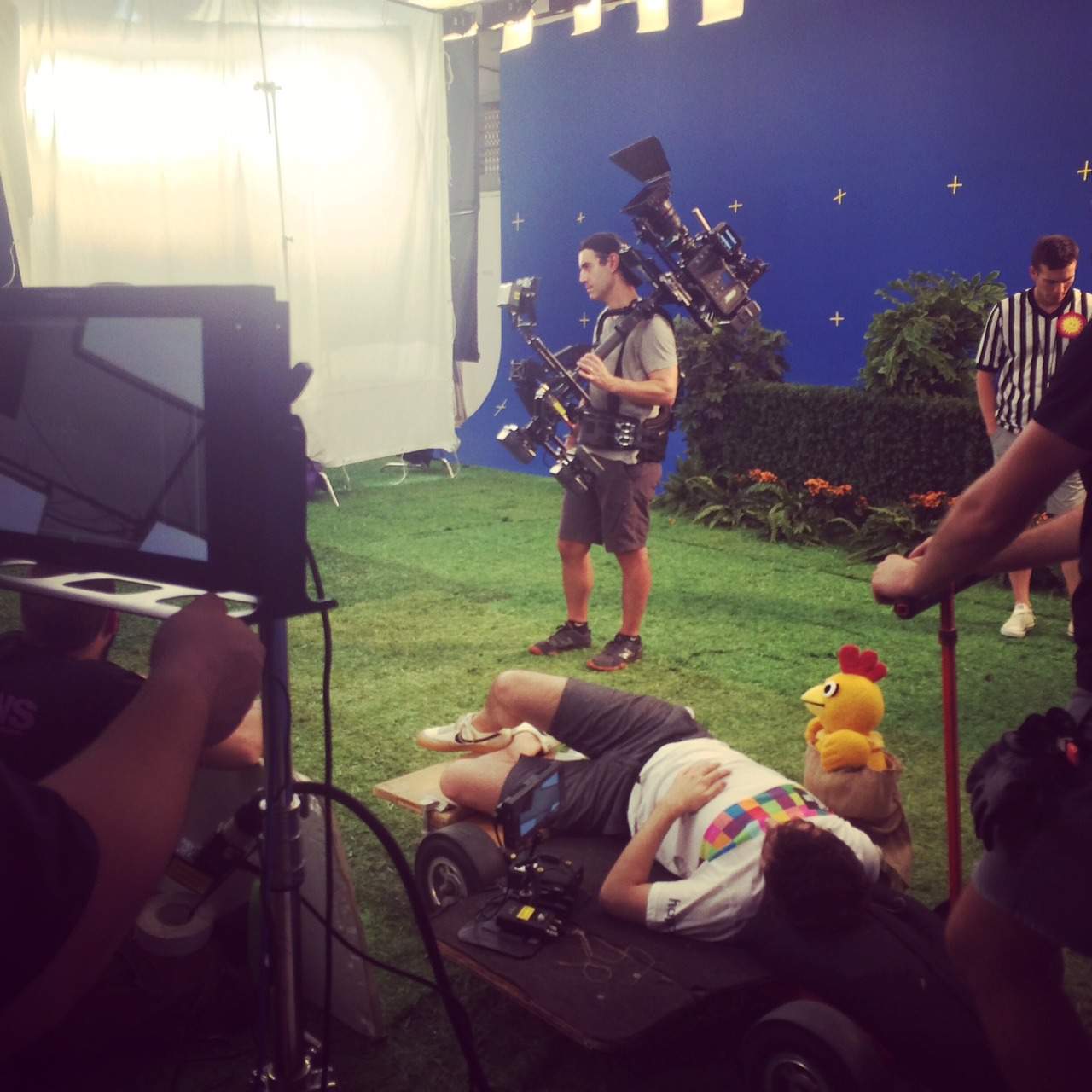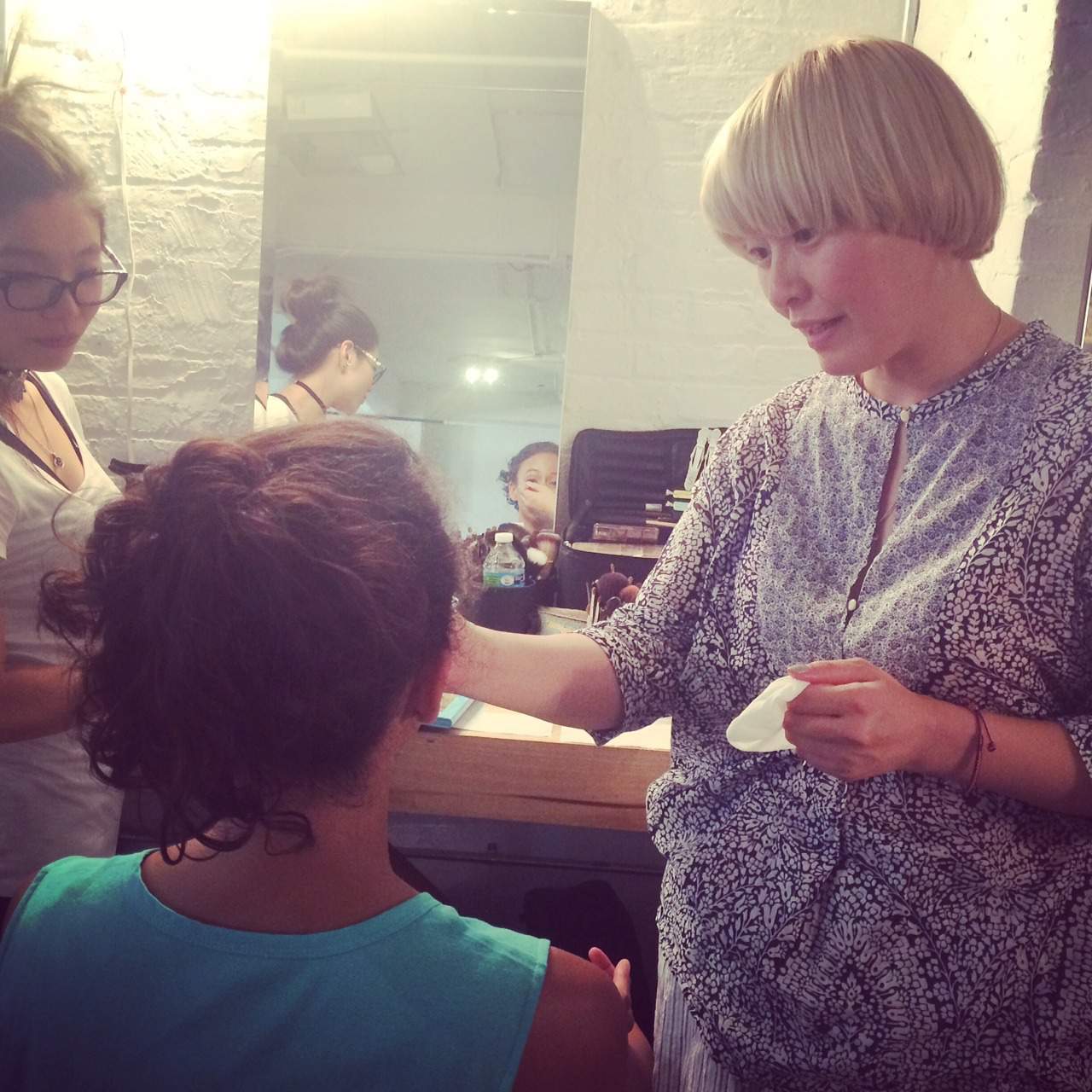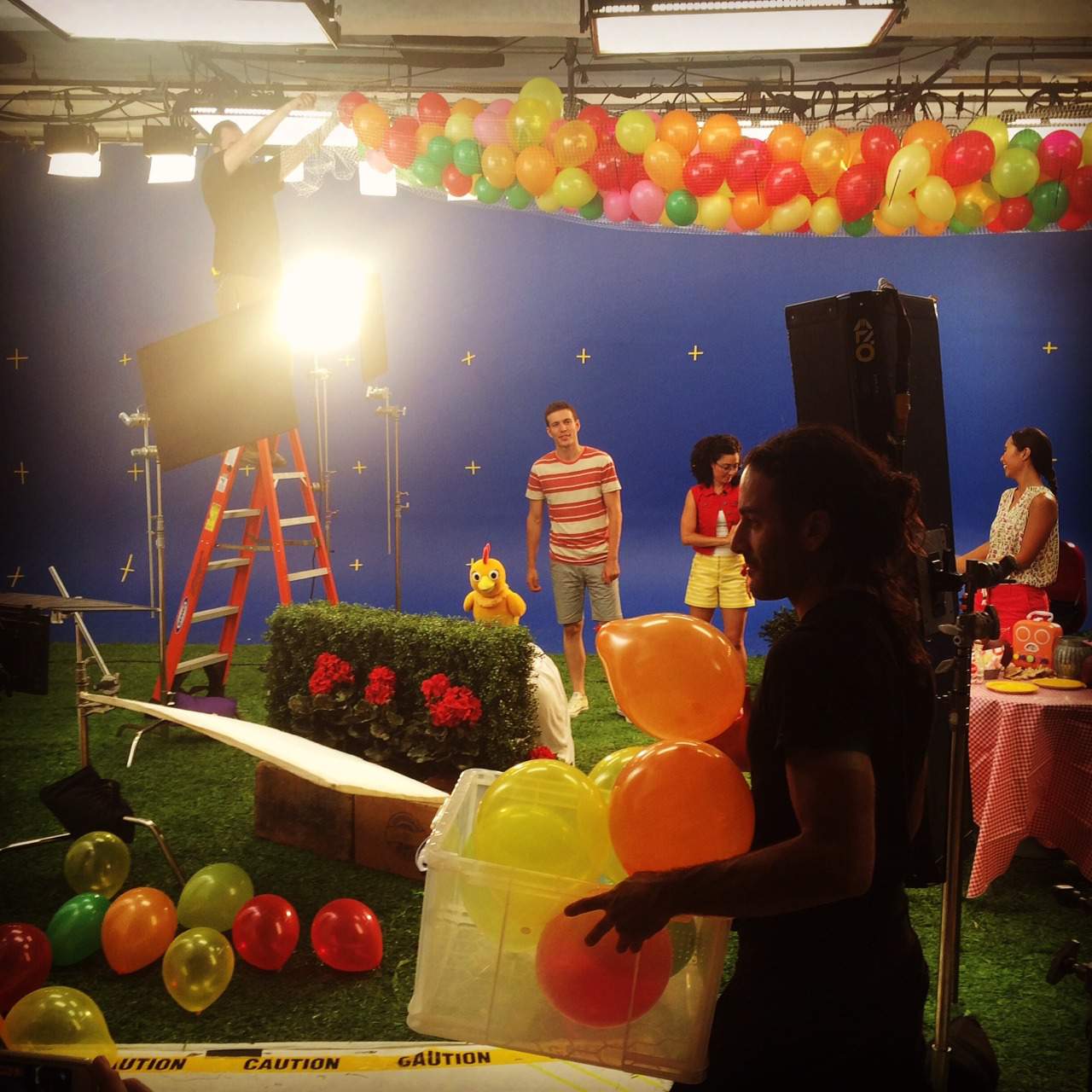 We wrapped on a new sixty second commercial for Sprout's "Sunnyside Up Show!". The spot featured all of the show's hosts as well as the amazing Chica who is so down to earth. Not at all a diva like some other puppets we've worked with. We shot at the awesome Be Electric Studios in Brooklyn and ended the day with a massive dance party balloon drop – as everyday in life should end.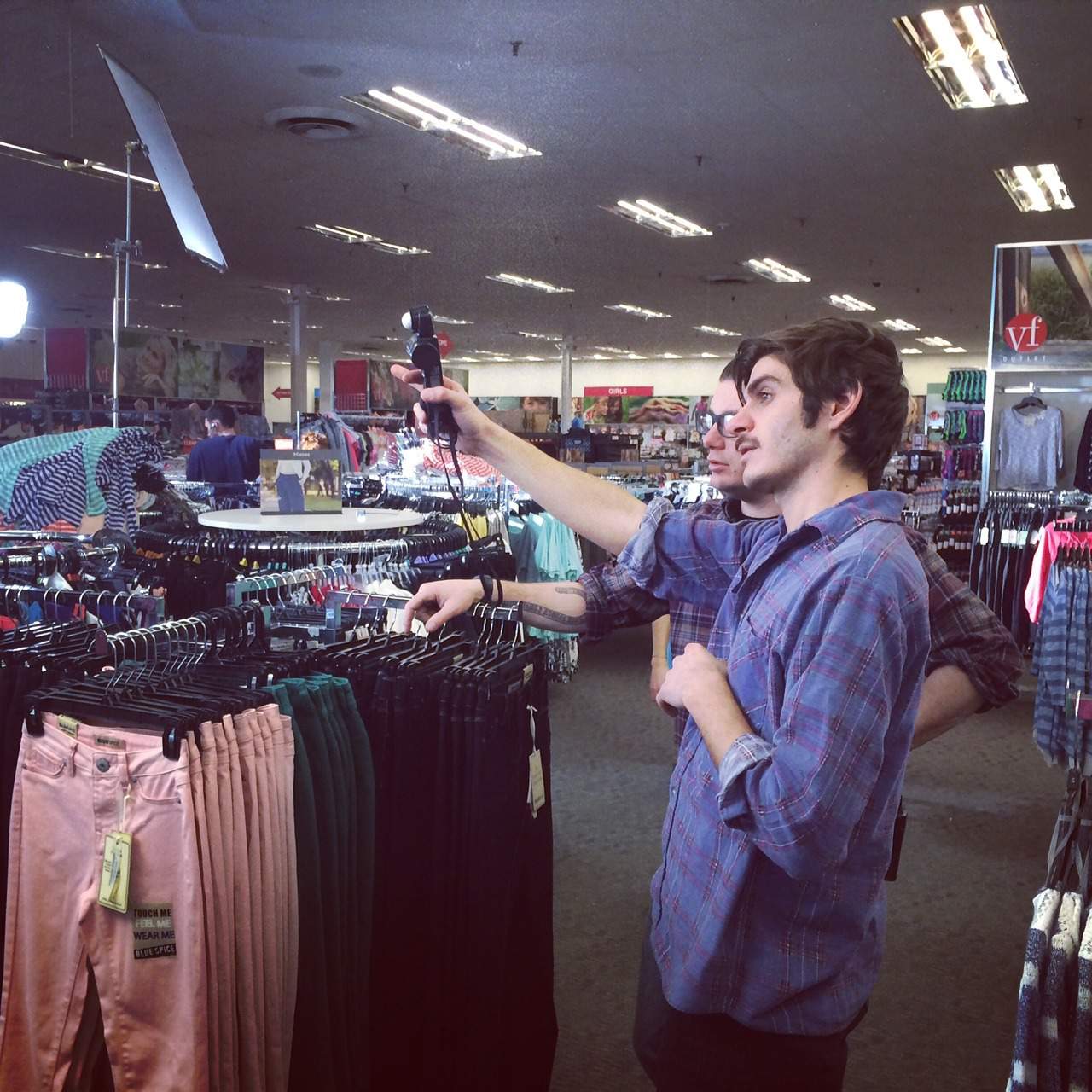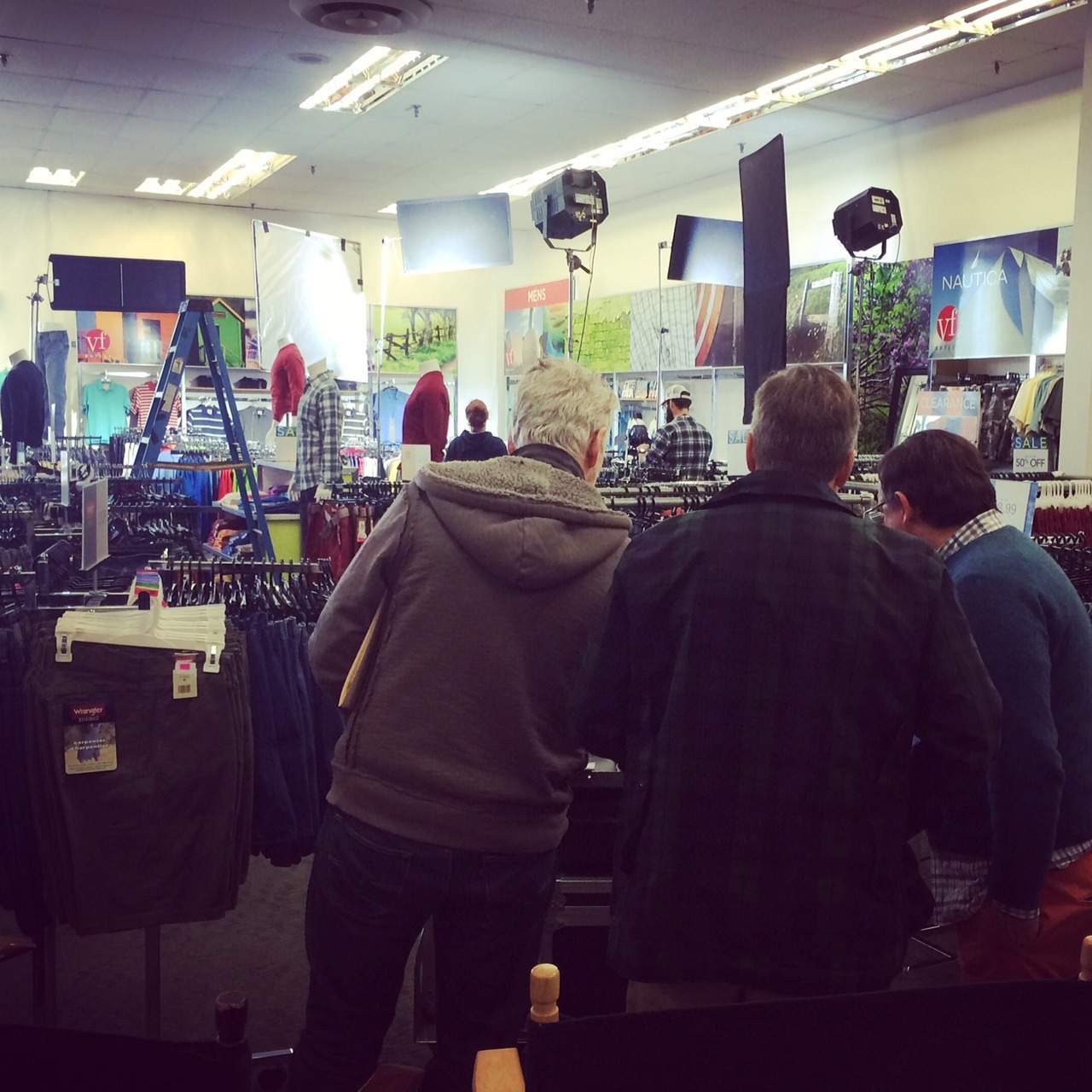 We worked with Sisquis Creative Director Ron Thomspson on the TV campaign for a brand re-fresh of the VF Outlet chain of clothing stores. We shot it at the flagship store in Reading, PA with very confused shoppers coming in and out (after signing release forms).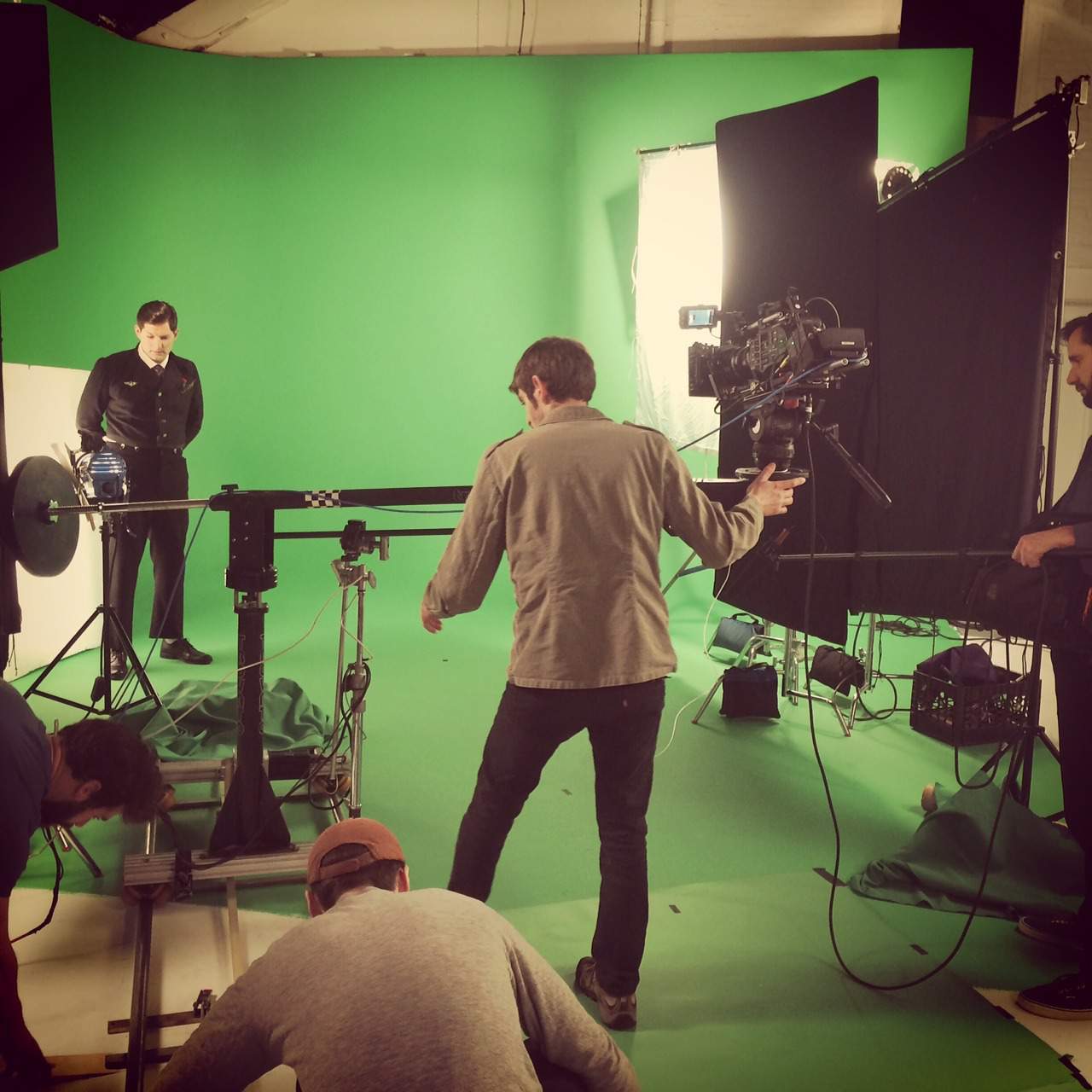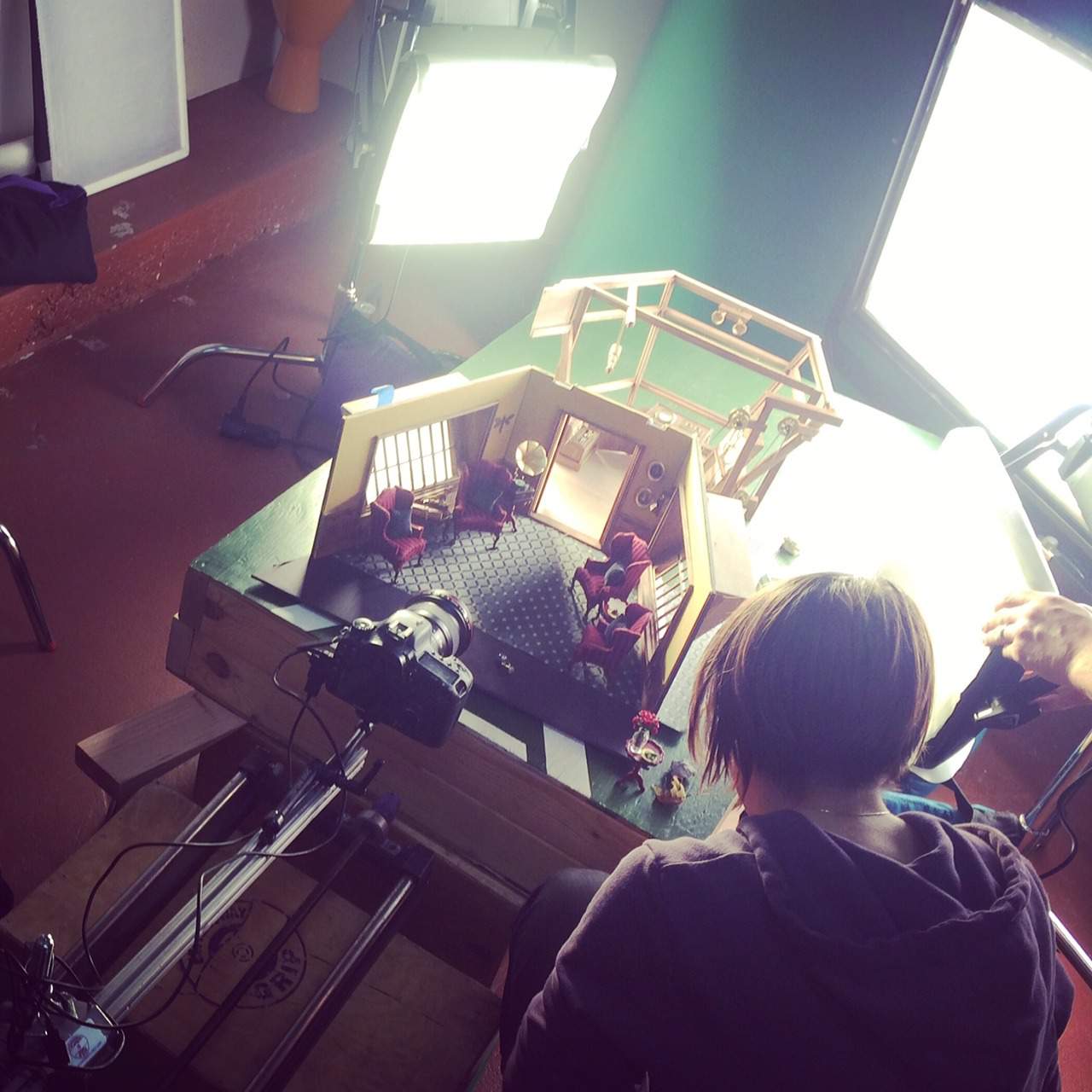 New project for Hendrick's Gin in the works! We shot comedian, Jeremy Bent, on a motion control camera dolly against green. We then shot his environment, a two room model sized set with stop-animated props, with a small motion control rig moving frame by frame programmed to scale down the movement of the live action shot. The end result is the fantastical interaction of a tall faux-British man and the interior of a cucumber shaped blimp of your dreams.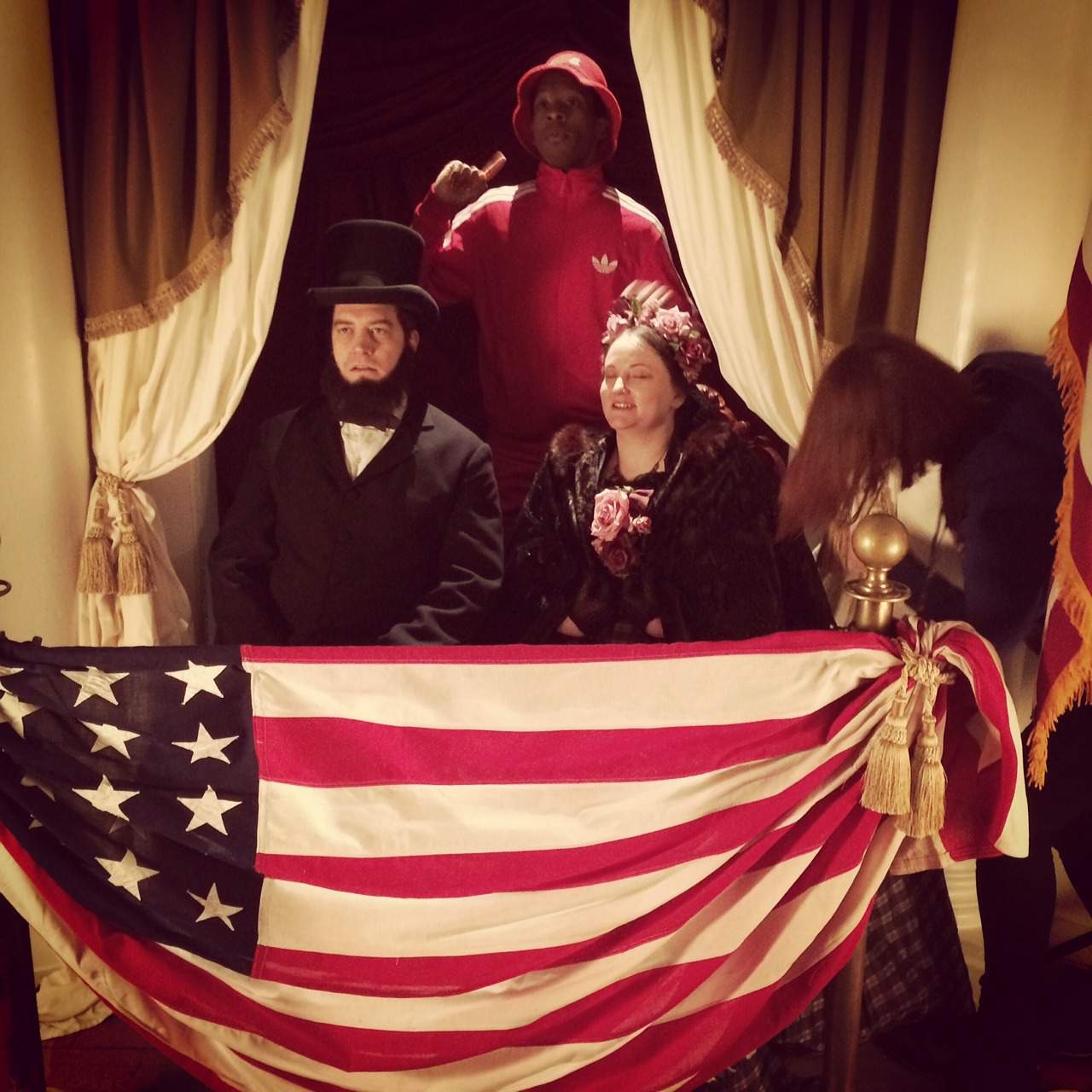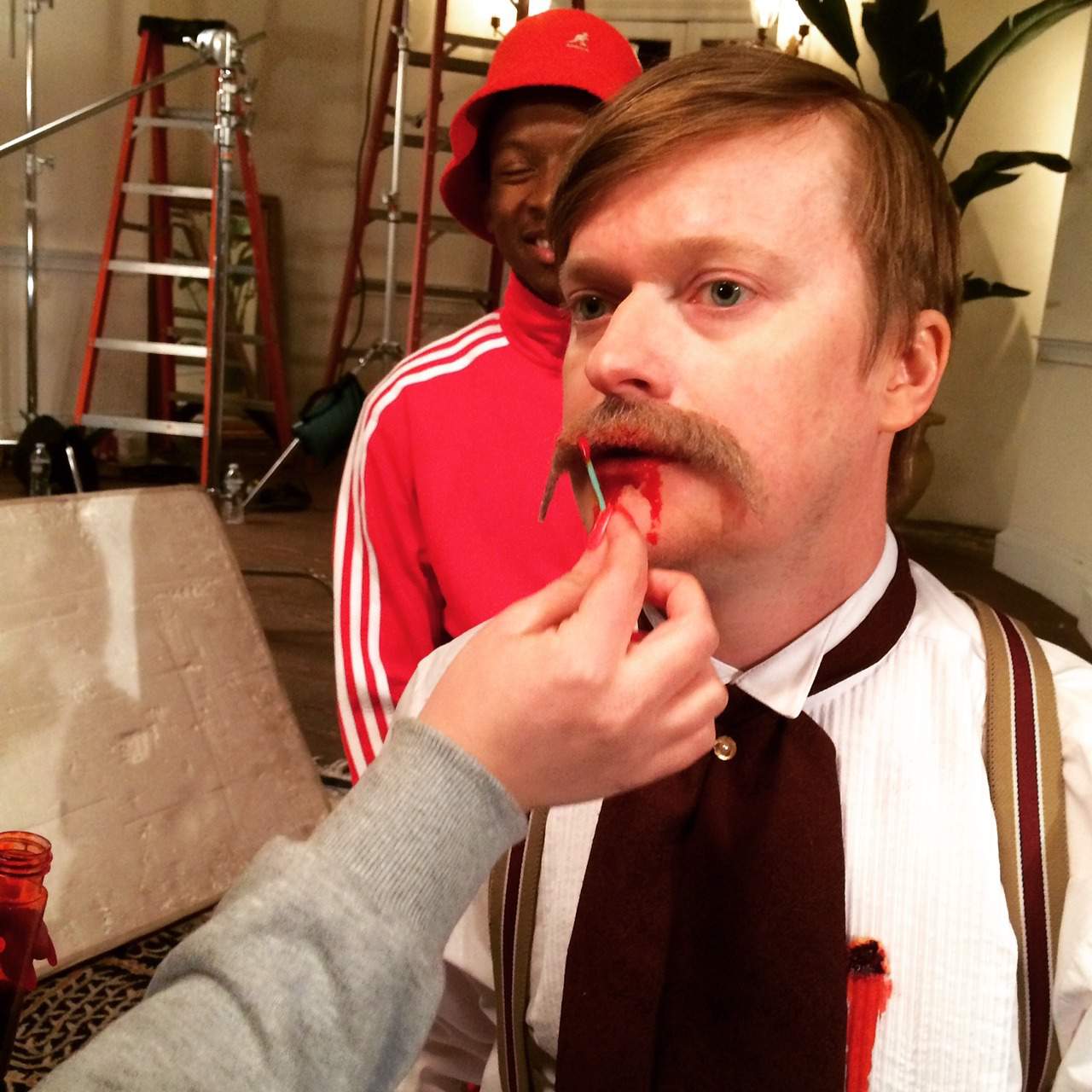 We just wrapped on the second episode of The Adventures of Jamel: The Time Travelling BBoy, which was written and created by artist Jayson Musson (aka Hennesy Youngman). We had an amazing cast with James III and Becky Abrams from the Upright Citizens Brigade, Steven Boyer, who is currently starring in the smash hit Broadway play Hand to God; and Mark Douglas from the super popular, The Key of Awesome.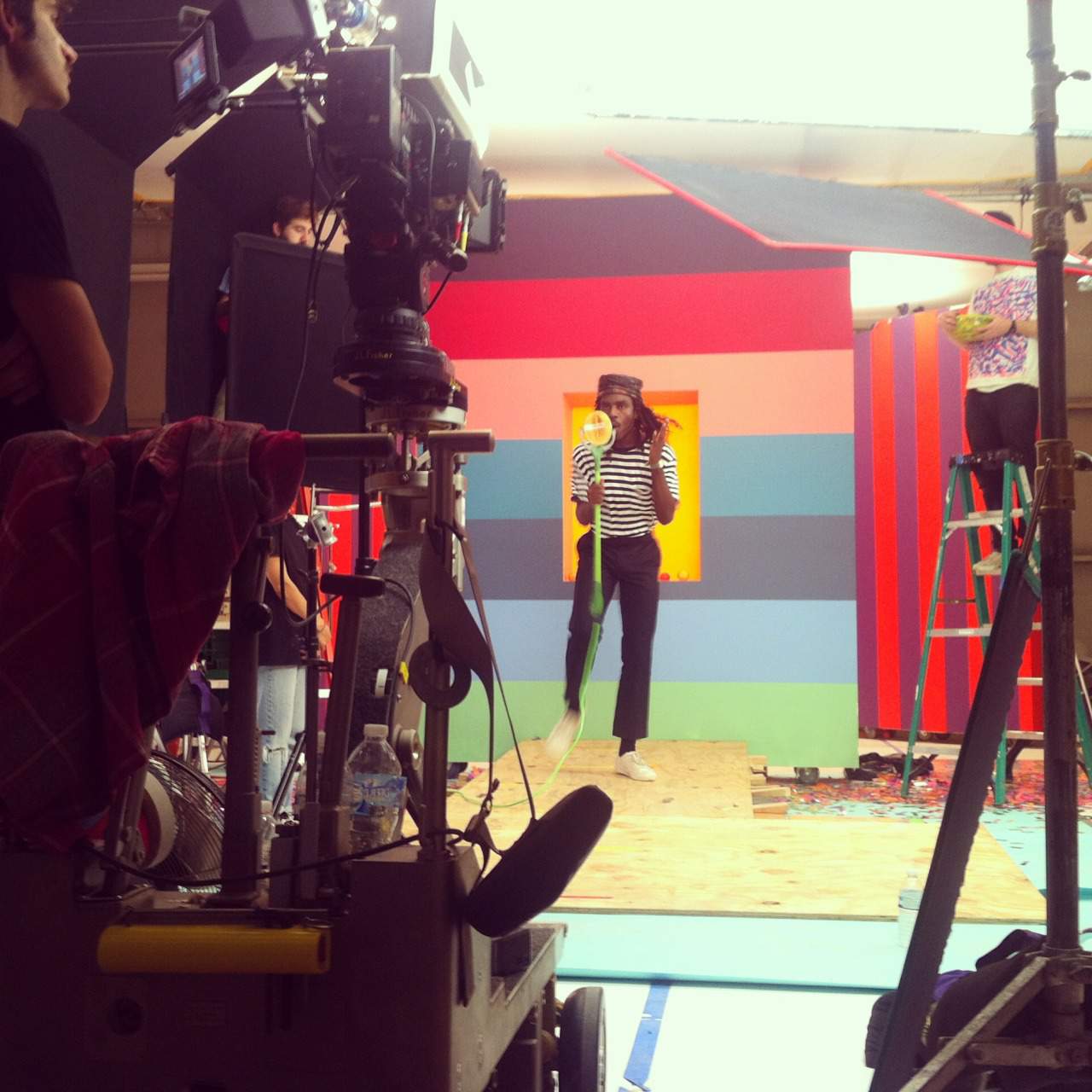 We teamed up with Blood Orange and The GAP to make a short music video/promo for a new GAP App called, "Play Your Stripes". The video was directed and conceived by one of our roster allstars, Alex DaCorte, who had just previously teamed up with Blood Orange on a massive and critically acclaimed video installation project called,"Eastern Sportz" for the Philadelphia Institute of Contemporary Art. This project has already been featured on Spin, Stereogum, OkayPlayer, Pitchfork, PaperMag, and others.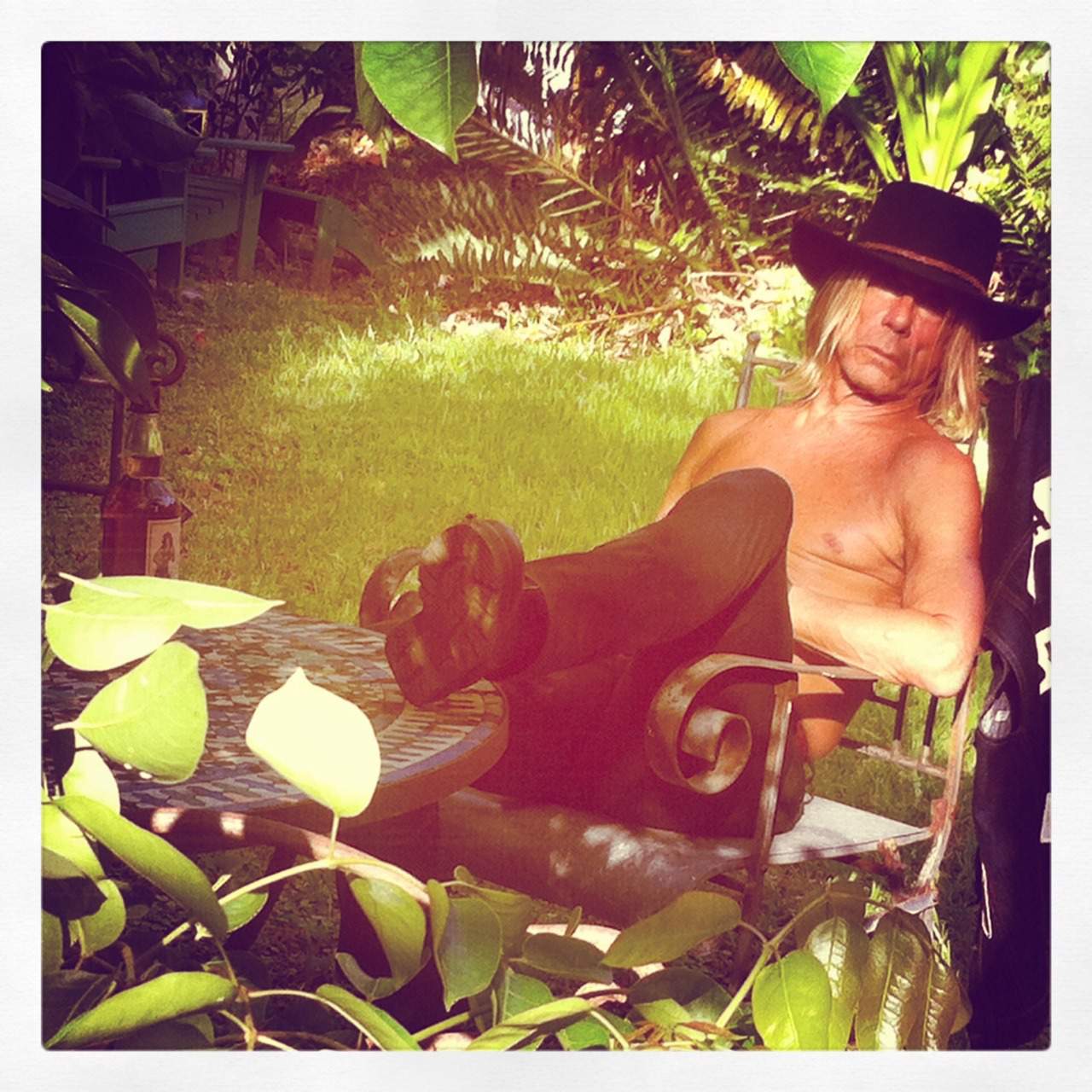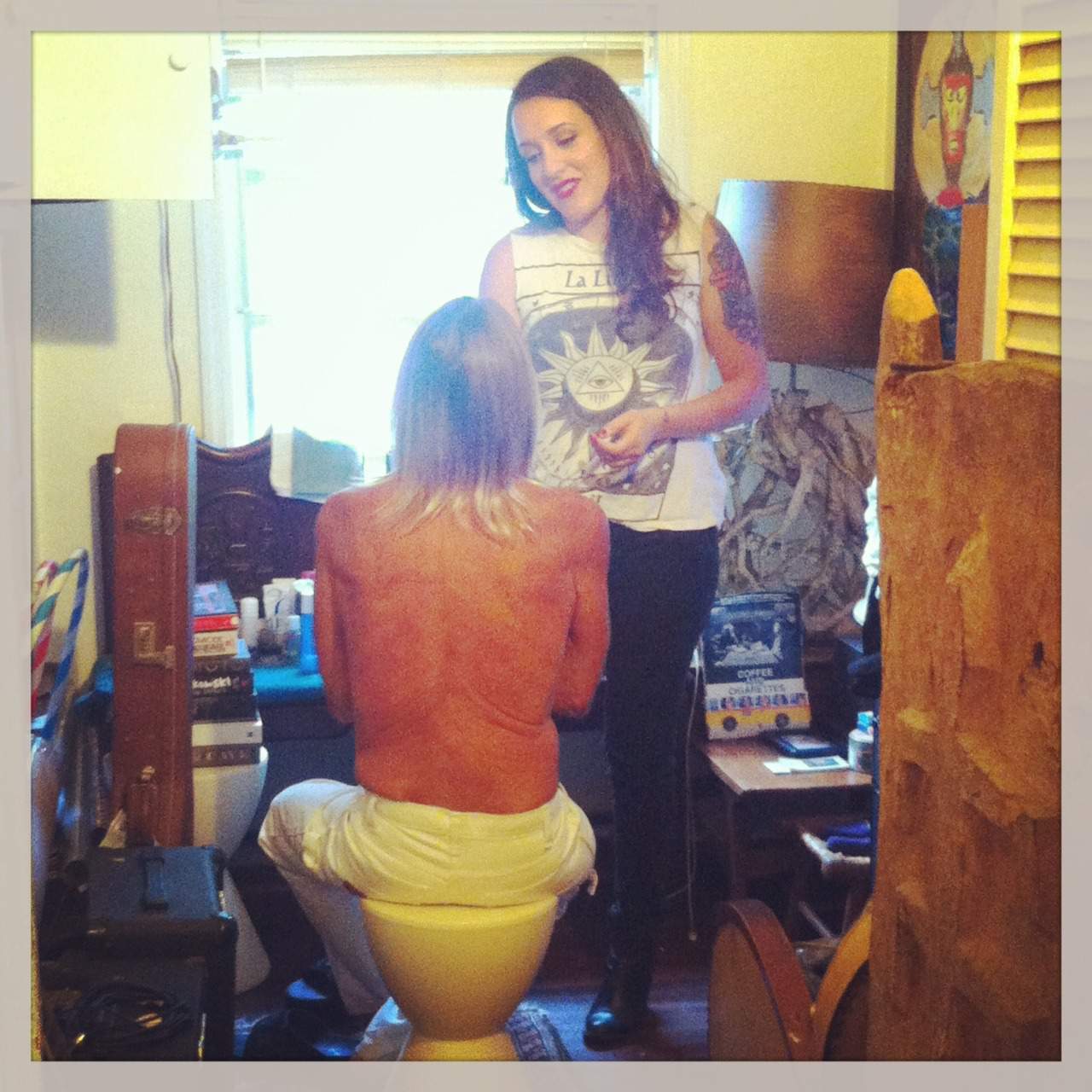 We just wrapped a shoot starring the legendary Iggy Pop for Sailor Jerry Rum. We were on location at Iggy's house and had a guest appearance by Mick Rock, the photographer who shot the cover of The Stooges "Raw Power", Lou Reed's "Transformer", and Ramones "End of the Century", among others.